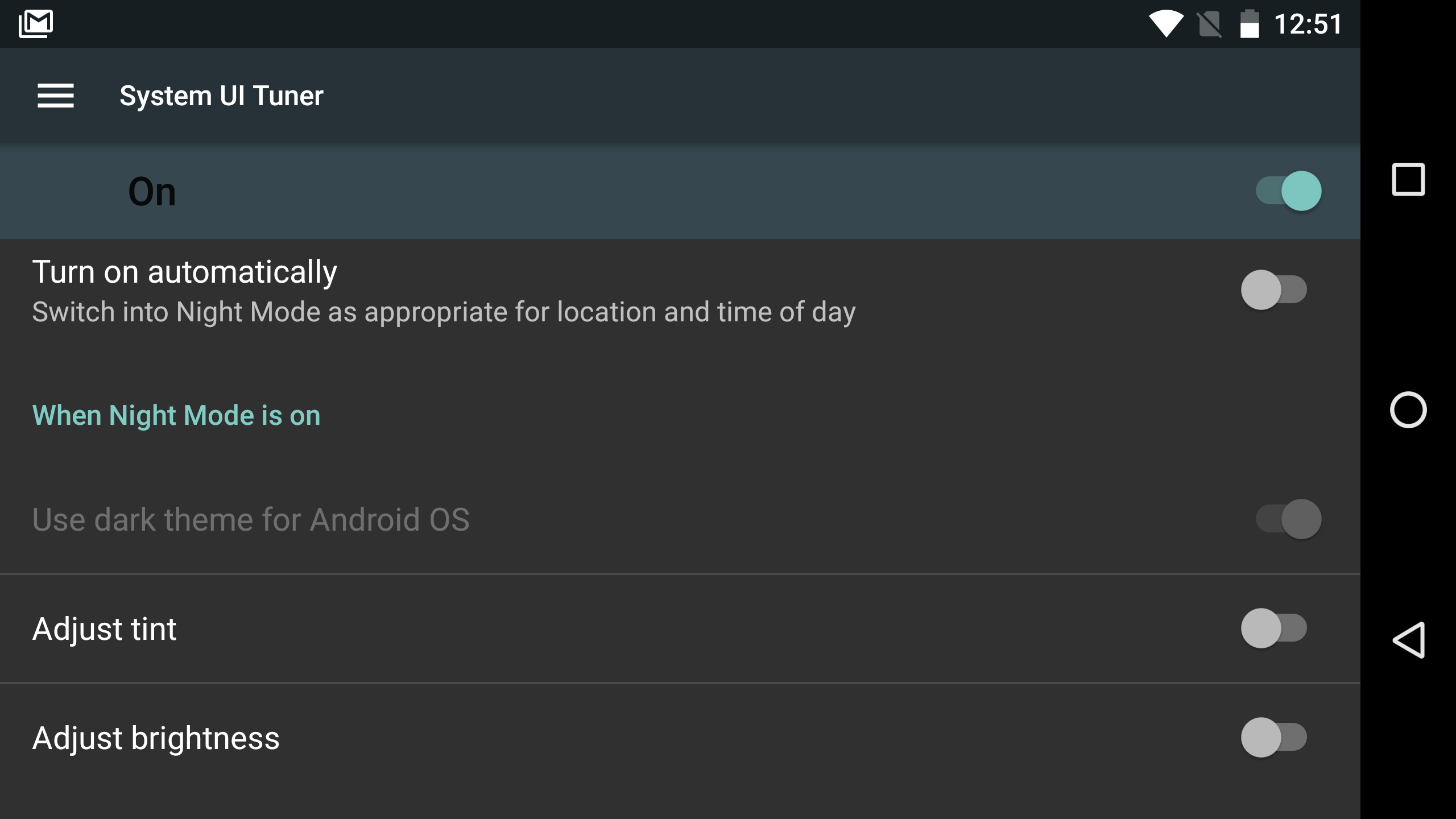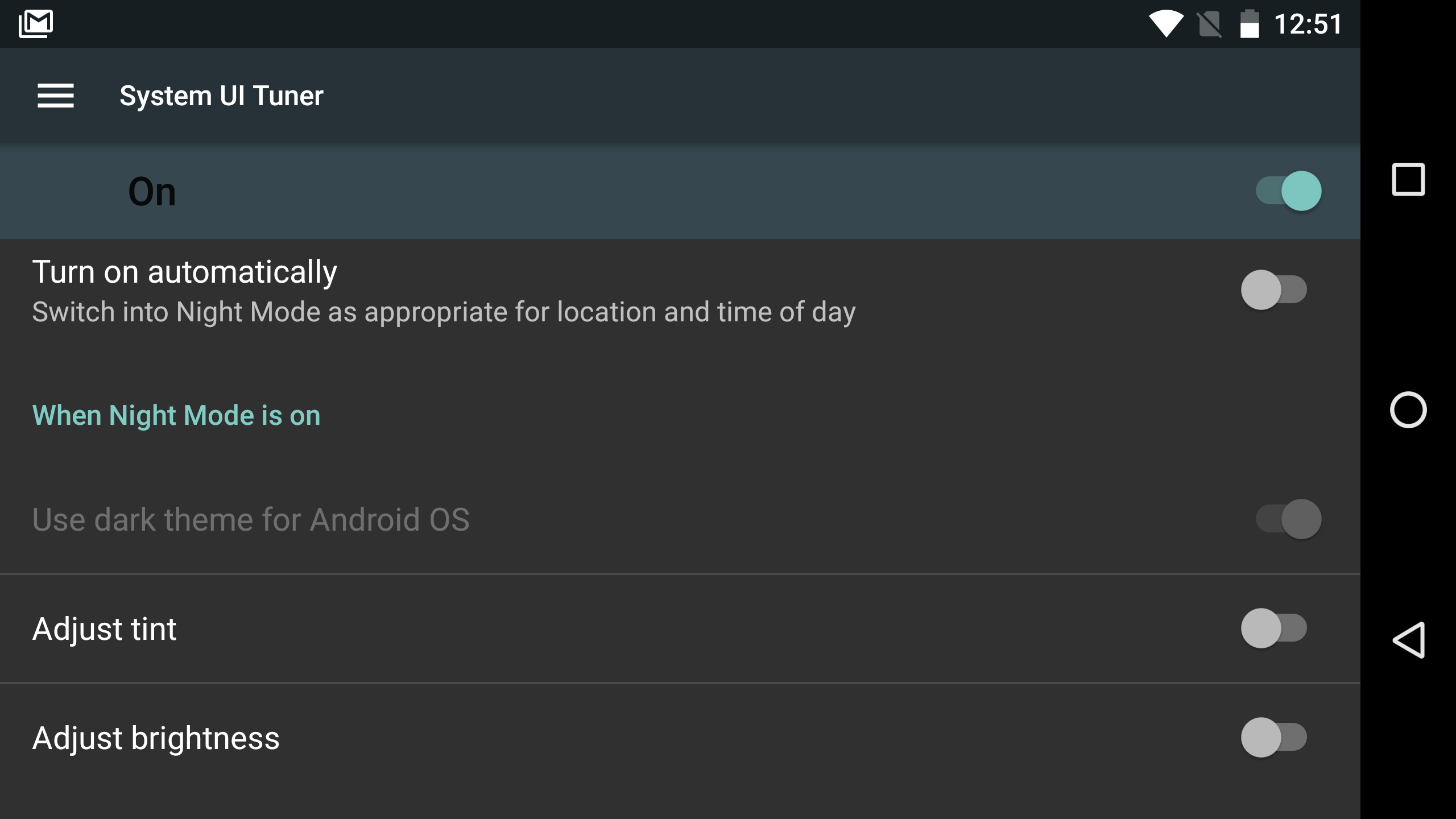 Built-in apps to reduce eye strain by changing the temperature of the screen to warmer tones is nothing new on the desktop, but they haven't seen as wide of an adoption on mobile. Flux, a favorite for Windows, Mac and Linux, is also available on Android, but requires root to work completely.
Your best options to reduce eye strain at night were to use adaptive brightness or use try another screen temperature app but in Android Nougat, Google included a built-in Night Mode feature, but it takes a few steps to enable.
From Play Store install Night Mode Enabler. Next, pull down on your notification bar twice to open the Quick Settings menu. Hold down on the Settings gear icon near the top of the screen for a few seconds until you see a message telling you that System UI Tuner has been added to Settings.
Now, open your app drawer and launch the new Night Mode Enabler app. Tap the only button in the app, Enable Night Mode. This will bring you to the System UI Tuner entry for Night Mode, which is hidden by default. Here, you'll have the ability to turn on Night Mode automatically and adjust the tint of the screen, which is what you want in order to filter blue light.
Once you've done this, Night Mode should be permanently listed in your Quick Settings tiles.
Tell us what you think of this new feature in the comment section below.