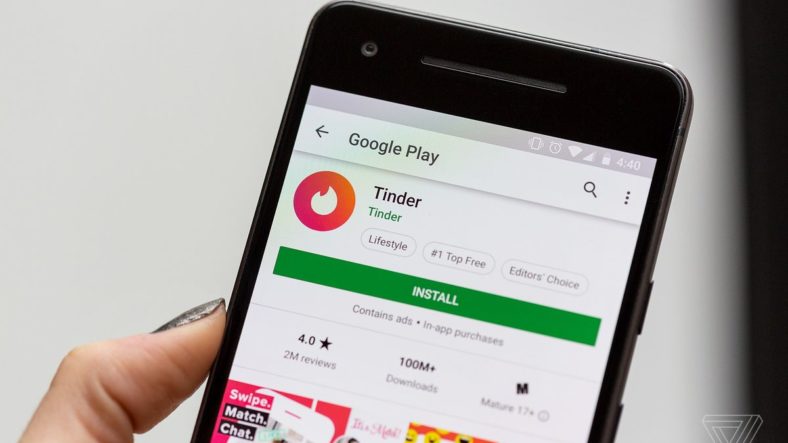 Tinder and Fortnite are free for users to download and use them on iOS and Android. Both these apps are offering lots of purchases that allow users to enhance their online dating and gaming experiences.
The mobile battle-royale game had first made waves when it decided to sidestep the Google Play Store to avoid giving the search company up to 30% of its revenue.
Now, Tinder is doing the very same thing. Just in case you don't know, Tinder is one of Android's highest grossing apps, and it follows suit.
Fortune cites the latest reports from Bloomberg and they note that from now on, users can expect to have a new way to pay for Tinder Plus, Tinder Gold and more in-app purchases.
Fortune writes that "Instead of using the credit card info they have on file in their Google Play Store account, users will be asked to enter their credit card information into the app."
This change would allow Tinder to avoid giving Google 30% of a user's first-year subscription costs and 15% of the following years.
Tinder will address the change next Month 
Match Group, Tinder's owner, chalked up the change to experimenting. "We constantly test new updates and features to offer convenience."
Tinder is reportedly expected to address this change on August 6.
Fortune writes that this move could result in a ripple effect, together with Fortnite, this would serve as a model for Android makers who are looking to save Google Play Store's 15-35% costs.
They also note that if more and more prominent apps can bypass Google's payment option, the company could then see reduced profits from the apps that it helped become popular.
In other news, Google Play Store was in the spotlight when Android fans have been getting another warning these days and it's about some malicious apps from Google Play Store.