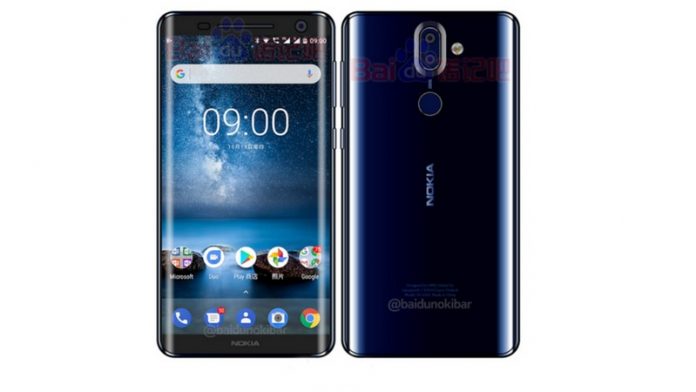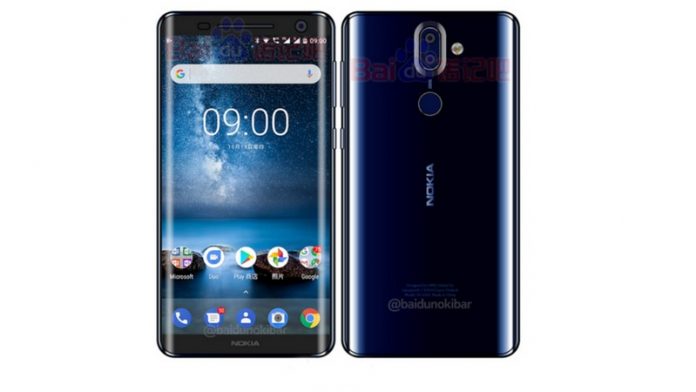 Nokia 9 has been leaked online and from the looks of it, it's safe to say that Nokia fans are in for a treat. The smartphone is scheduled to be unveiled during the upcoming months and the expectations bar is set pretty high, especially since Nokia 9 will hold the title of being the company's flagship device.
Curved Edge-to-Edge Display
The first thing that stands out when looking at the leaked picture of Nokia 9 is its sleek edge-to-edge display. The panel is equipped with curved corners which gives a nice feel to it. Moreover, no one should be surprised by this design since all other major tech companies are also introducing bezel less displays on their flagship smartphones.
Dual Zeiss Camera Setup
The second important feature that's highlighted in this recent leak is Nokia 9's rear mounted dual camera setup. More importantly, the setup is made from two 13MP sensors which are produced by none other than Zeiss. In addition, the front side will be equipped with a 12MP selfie shooter. This is great news for photography and Nokia fans since Zeiss makes some of the world's best lenses.
Release Date
Even though we don't know the exact launch date, Nokia 9 will probably come out sooner than expected. The reason behind this is that the leaked images show us Nokia is finished with designing it. Moreover, previous leaks have showed that Nokia 9 already passed its FCC certification test which means that its ready to be launched in North America.
Premium Specs
Considering the fact that Nokia 9 will be known as a flagship device, the smartphone's hardware specs need to be impressive. Luckily, this is exactly the case since Nokia 9 is expected to feature Qualcomm's octa-core Snapdragon 835 CPU under its hood. The processor will also be coupled with 4GB or 8GB of RAM and an expandable storage space of 128GB.