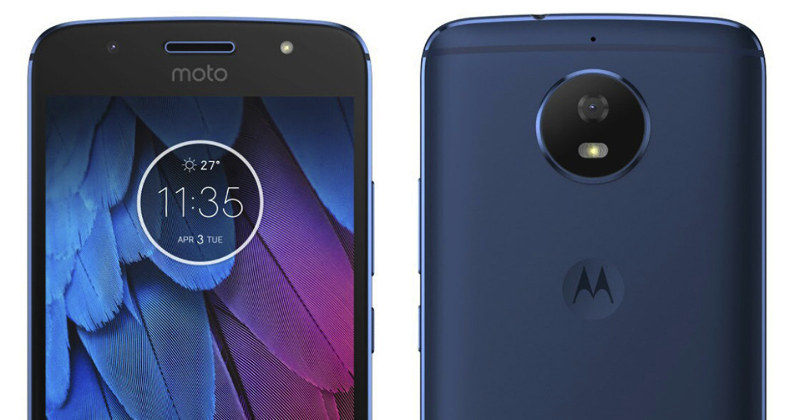 There are many people who live under the impression that they can only get the most use out of high-end smartphones such as iPhone X. The main problem with this is that smartphones such as iPhone X are priced somewhere around $1,000 and not everyone is able afford that. Moreover, there are numerous affordable mid-ranged devices which can more than often offer the same features as high-spec gadgets.
A great example of this type of affordable smartphones is Moto G5 S. This device is created by Lenovo, the company that owns Motorola, and it features an affordable price tag that's accompanied by reliable specs. The smartphone was recently unveiled and it is the successor to the highly popular Moto G5.
Mid-Ranged Specs
Even though Moto G5 S doesn't compete against the likes of iPhone X when it comes to specs, Moto G5 S still offers reliable hardware performances which are able to run any apps. The gadget ships with a 1.4GHz octa-core Qualcomm Snapdragon 430 SoC that's paired with 3GB of RAM. This processor is not in any way to be considered weak since it excels at multitasking.
Camera
One of the highlights of Moto G5 S is its camera department. The smartphone sports a 16MP primary shooter which features a f/2.0 aperture and phase detection autofocus. Things get even better since this 16MP camera supports 8X digital zoom for photos and 4X digital zoom for video recording. On the front side though, Moto G5 S boasts with a smaller 5MP wide angle f/2.0 selfie shooter that's coupled with LED flash.
Android Operating System
Motorola and Google are known for teaming up and creating devices together. This is the reason why Moto G5 S will receive priority when it comes to software updates. Moreover, Moto G5 S ships with Android 7.1. Nougat straight out of the box. This operating system is packed with a huge set of innovative features and performance tweaks.