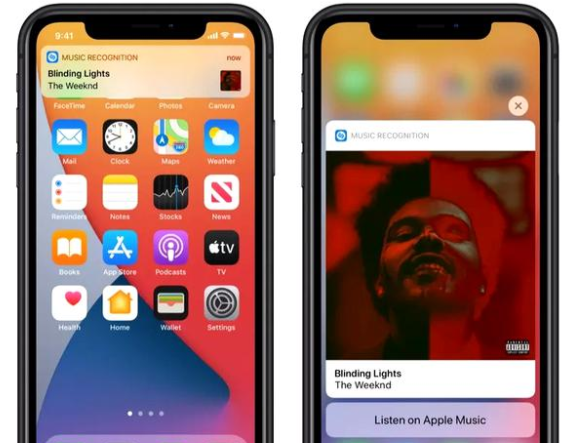 Apple bought Shazam two years ago, the famous application for recognizing the songs around. It is available on both iOS and Android, but will soon be integrated directly into Apple's mobile operating system. Those who have already received access to the soon-to-be-released beta version of iOS 14.2 have found a new quick option that accesses Shazam functionality directly from the quick settings menu.
The next iOS 14 update will integrate Shazam functionality
The Shazam app was one of the first to be launched on the App Store when Apple launched the store in 2008 and has grown in popularity over time, even though there have been other alternatives over time that can recognize music. Thus, in 2018, Apple decided to buy the company and bring Shazam internally, to be integrated into the iOS operating system.
From iOS version 14.2, however, the Shazam application is integrated at the level of the operating system, being able to provide the identification of songs that are played internally, on the phone, or externally, from other sources, with a simple push of a button. In the Control Center, the quick settings menu available in the upper right corner of the screen, a dedicated Shazam button can be positioned. Basically, you no longer have to access the application to identify songs, being able to do so from anywhere, without closing the application you are already in.
It is unclear at this time whether the Shazam application should still be installed or whether this feature comes integrated directly into the operating system. In fact, Shazam continues to be available on Android, even if it is an Apple application. At the same time, Google already offers song recognition through Google Assistant, especially on Google Pixel models, which display such information directly on the main screen, without the need to access a special function.