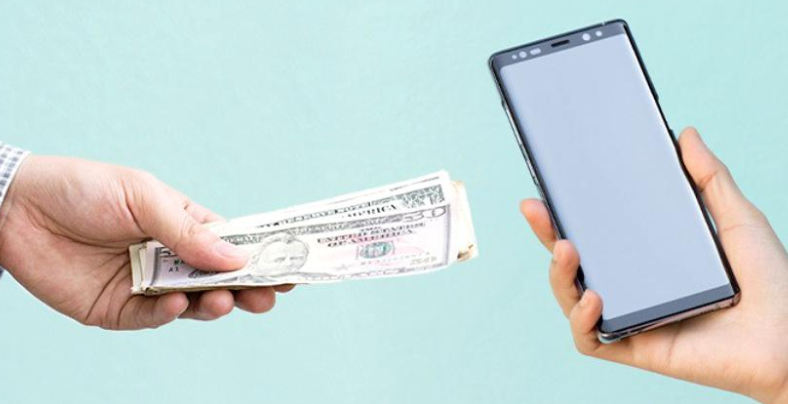 It is a well-known fact that Apple phones maintain their price better over time than Android models from other manufacturers, but in recent years, even they have begun to decline faster on the second-hand market. A new study from Decluttr puts into perspective how much of the original value its smartphones keep from the iPhone range, as well as from other prominent manufacturers such as Samsung, Google, OnePlus and Huawei. One of the models managed to lose 91% of its value after only 12 months.
The price of Apple models continues to fall more slowly
Even though they are not as "valuable" as before, iPhones still maintain their value better than other brands. The chart below from Decluttr says that an iPhone loses on average about half its value after the first 12 months and about 67% after two years. In comparison, Samsung phones are down 67% after the first year and 80% after two years. The ones that lose their value the fastest seem to be the OnePlus models, which decrease by 72% in the first year and 83% after the second.
However, the following chart demonstrates a worrying trend for some smartphone models. Because the iPhone 11 series and other newer variants are barely a year old, the chart uses phones launched in 2018 for this study. While the iPhone XS Max model has retained its best value after a year, other devices such as the Pixel 2 or the OnePlus models have even surpassed the average of their manufacturers.
OnePlus 5, after only one year from launch, costs only 9% of the initial cost for resale, on average, Decluttr shows. At that time, the Chinese manufacturer was launching cheaper models of smartphones, and they were replaced every six months with other equally cheap models. Thus, after a year, the phone was already two generations old, each generation falling significantly in price after each launch.
In the case of Google Pixel models, they faced display problems, performance and autonomy issues, their reputation leading to rapid devaluation.
These values ​​could be in favor of those looking for cheap phones
The conclusion of this study is that if you plan to buy a new phone that retains as much of its original value at resale, Apple and Samsung are the best choices. Google, OnePlus and Huawei devices won't be worth much after a year or two if you plan to upgrade. However, on the other hand, if you are looking for a high-performance smartphone at a low price and you don't mind a used model from last year, the models that lose their value the fastest could be the ones to look for, as they will offer the highest performance at the most affordable price.