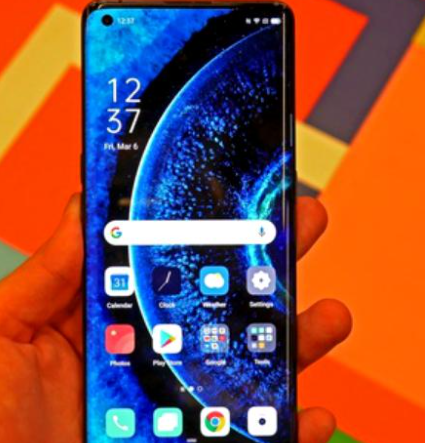 Oppo has announced ColorOS 11, its customized version of Android, based on the new version of Android 11. The new software benefits from new features and new customization options, in addition to the new features that Google offers for all devices. It seems that Oppo prefers to focus on creating a user experience to the user's liking, while promising compared to previous versions to come with fewer customizations of its own.
ColorOS 11 comes with many customization options
The company spoke at an online conference about the basics of ColorOS 11. The company will keep Google's gesture-based navigation system, use the default Gboard keyboard, and try to provide an experience as close as possible to that of Google. On the other hand, the Company offers users the ability to modify its interface and other visual elements.
Dark Mode, for example, comes in three shades of color, from very dark to less dark, but still in shades of black or gray. There is also the possibility to set an automatic activation and deactivation program.
The Always-On Display function now offers a customizable image in various colors and the ability to create custom backgrounds based on special templates for this capability. You can also create a custom text message to be displayed on the Always-On Display. In fact, there is also a quick system for making ringtones, with 10 basic tones, which can be modified and edited to the liking of users.
Also on ringtones, the company says it will avoid the annoying sounds of successive notifications, changing the tone of each notification slightly. This can occur in group chats or when you turn on the internet after a period of time off.
Other customization options would be the fingerprint sensor symbol on the screen, or the ability to change the writing in the menus (font).
The new OS will be released on many models from Oppo
The launch of the final version of ColorOS 11 from Oppo will start early next year, but beta testing will start this year. The company says that in November it will offer the ColorOS 11 beta update on Find X2 and Reno3 models. The launch for flagship models could take place in 2020, with a launch in Q1 2021 for Reno3 variants. Other models confirmed with ColorOS 11 are Reno2 Z, RenoZ, Reno2, Reno 10x Zoom, Reno, A72, A52, A91, A5 2020, A9 2020. The company promises 2 important system updates for its phones. This initiative is valid both for the models from the basic series, A, and for the mid-range Reno variants, but also for the flagship ones from the Find range.