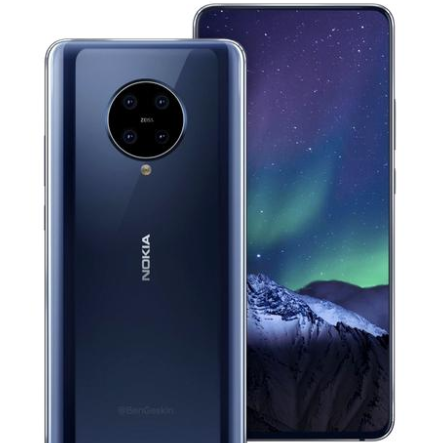 Nokia 9 PureView was a real disappointment for the brand's fans, being the first high-end phone after Nokia 8 Sirocco. However, it seems that the Finnish manufacturer HMD Global will once again try to bring a top phone on the market, Nokia 9.3 PureView, this time equipped with hardware comparable to that of the competition. However, it seems that we will not have to wait long for the launch of the new phone, as cases for it have already reached the stores' stores.
Nokia 9.3 PureView could be a new high-end phone from HMD Global
According to Nokia Power User, the phone will be announced soon and launched in stores. Nokia 9.3 PureView would be the second model in the top range of Nokia 9. It could be equipped with a 120 Hz OLED screen, something we see only on top premium models, with very high prices. Then, the main camera could offer 108 megapixel resolution, while the secondary cameras could use 64 megapixels. Thus, the focus of this model could be again on the cameras.
It could be re-equipped with ZEISS lenses and could even benefit from some exclusive software effects, developed by ZEISS. The hardware configuration could be complemented by a Snapdragon 865 chipset, of course.
The images with the phone released by the "leakers" seem to describe a device with a screen without cuts, which would suggest that we are dealing with a retractable camera. On the back, the cameras could be framed in a round system, as we have seen on several devices in the last few years.
Rumors say that Nokia PureView 9.3 should have been released a few months ago, only that due to the COVID-19 pandemic it was postponed. The same fate befell other models such as Nokia 5.3, which was to be launched around Easter, with the movie 007: No Time to Die.