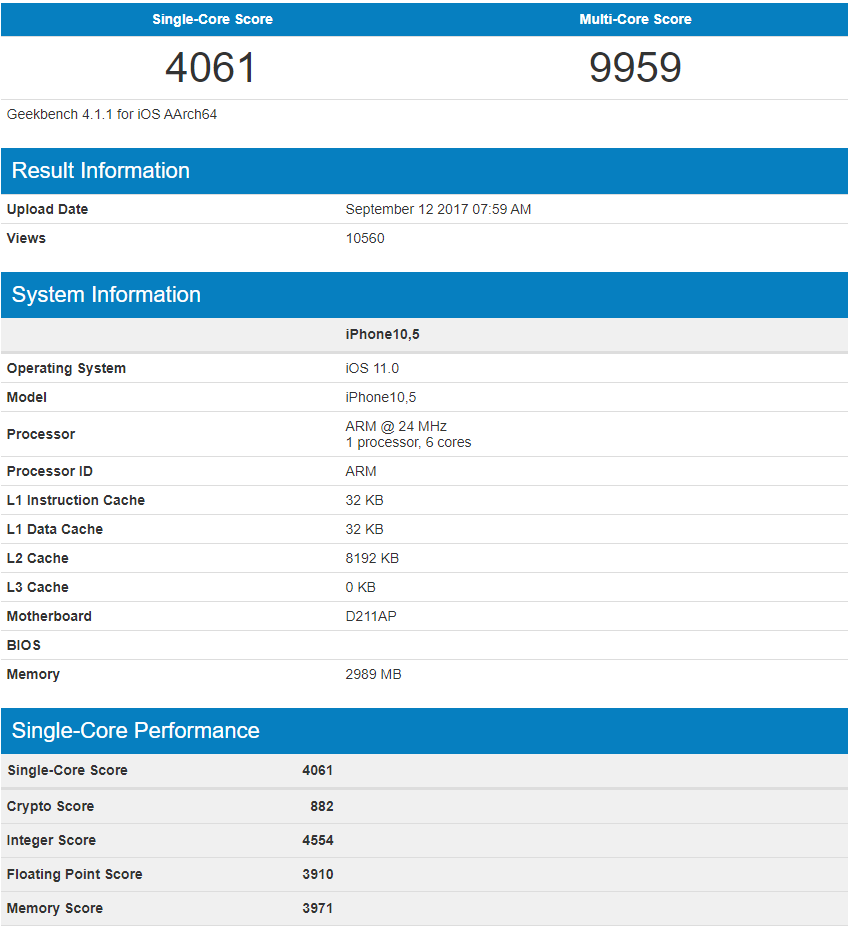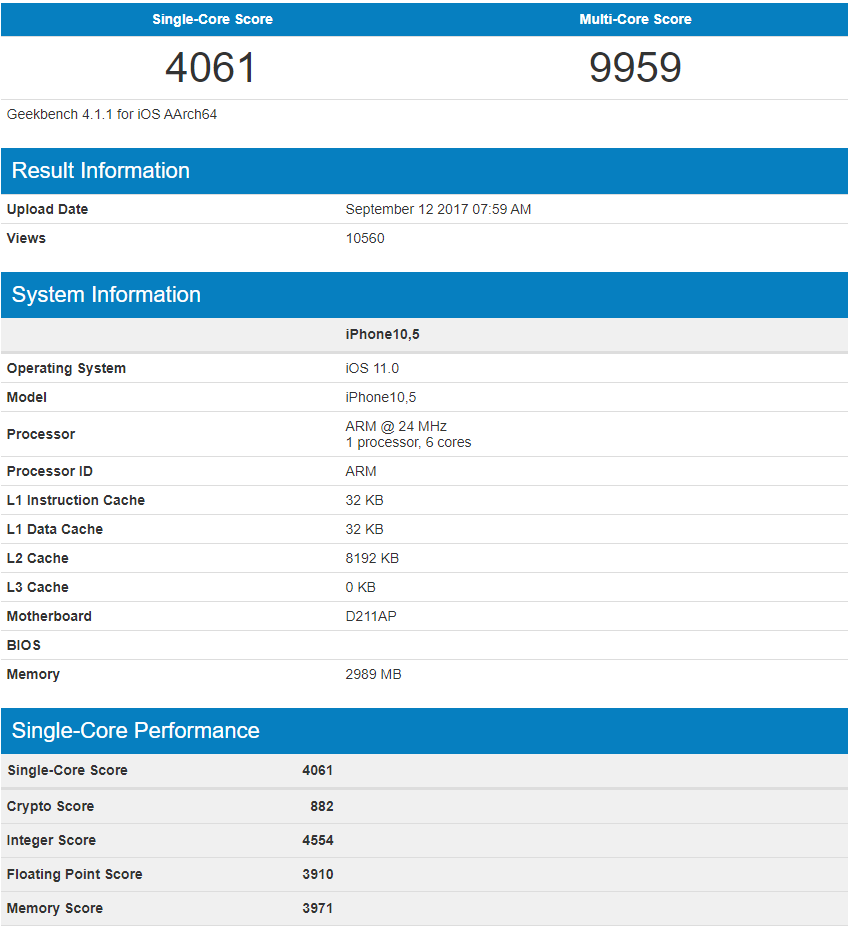 iPhone X was recently unveiled by Apple and the smartphone looks amazing. Apple is known for putting a high value on hardware power and that's why it likes to take matters into its own hands. Therefore, iPhone X is fueled by Apple's own-made A11 Bionic chipset. This new hexa-core processor makes iPhone X one of the smartphones ever made, but how well does it perform? While iPhone X might sound great on paper, we can't really tell what are the capabilities of the A11 Bionic chipset. Fortunately, this question is easy to answer now since iPhone X was spotted on GeekBench.
iPhone X GeekBench Listing
GeekBench is a platform that developers love to test their devices on. The best thing about GeekBench though is the fact that it stores all vital information about every device that's being tested on it. Therefore, iPhone X managed to score 4,061 points in the single-core test and the whopping amount of 9,959 points in the multi-core one. We have to admit that iPhone X is quite powerful.
iPhone X Rules Over Galaxy Note 8
In order to get an idea of how powerful iPhone X actually is, readers should know that Samsung's latest flagship Galaxy Note 8 scored only 1,984 in the single-core test and 6,116 points in the multi-core one. The difference between iPhone X and Galaxy Note 8 is significant and it seems like Apple finally has the upper hand in this "smartphone race".
In addition, Apple is definitely going to be flooded with pre-orders of iPhone X and this GeekBench listing will encourage even more customers to give Apple's flagship a try. Nonetheless, it's great seeing that Apple wasn't discouraged by Samsung's Galaxy S8 and Note 8 success, and decided to create a powerful smartphone such as iPhone X instead.