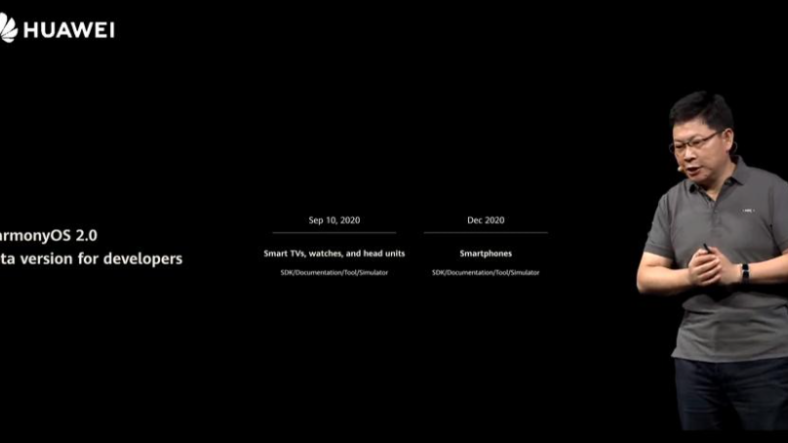 Huawei has officially announced HarmonyOS for smartphones. Its proprietary operating system will initially be available to developers of smart accessories and integrated systems. Huawei will initially develop smart watches, infotainment systems for cars and TVs using HarmonyOS, but from next year will appear on the market the first phones with this operating system.
HarmonyOS will come on phones next year
More important than the HamonyOS announcement, however, the version that the company will use on its devices is the OpenHarmony announcement. It is an open-source project similar to Google's AOSP (Android Open Source Project), which other developers will be able to use as a basis for other proprietary versions of the operating system.
HarmonyOS 2.0 SDK will be available for application developers starting today, simultaneously with the launch of OpenHarmony. Those who want to develop OpenHarmony devices will have some limitations at the moment, which will be lifted in time. Thus, the first devices with OpenHarmony will be able to integrate between 128 KB and 128 MB of RAM. Thus, it could only be about smart watches or Internet of Things devices.
From April 2021, developers will be able to develop devices with more than 128 MB RAM but with a maximum of 4 GB. From October 2021, there will be no more limitations for OpenHarmony, as partner companies can use the operating system to develop devices with more than 4 GB.
It is unclear whether Huawei will give up Android
The HarmonyOS 2.0 SDK will include support for the development of smartphone applications starting in December, probably to prepare for the launch of HarmonyOS on phones, which is expected next year. However, Huawei has not announced what its plans are for next year: whether it will completely abandon Android on new smartphone models, or whether it will launch models with HarmonyOS in parallel with those with Android.
In fact, it is not clear where Huawei will purchase components for the development of mobile devices, given that its access to suppliers using US technologies.