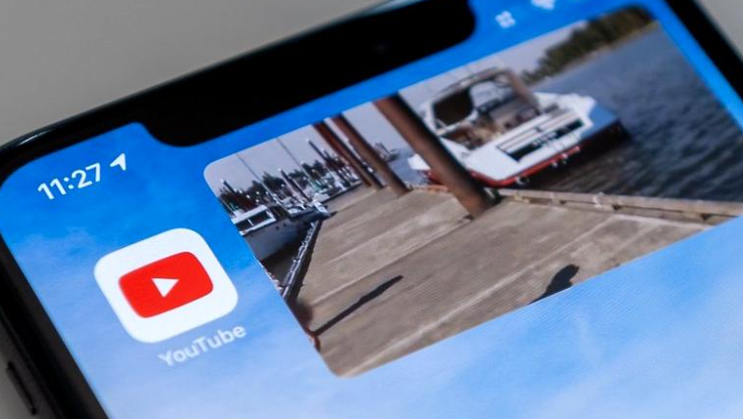 Even though during the beta testing period of the iOS 14 operating system, the picture-in-picture feature allowed YouTube to be played in the background using the Safari browser, without a Premium subscription, once the iPhone update was released, this feature was blocked by YouTube. To play videos and music in the background, you need a YouTube Premium subscription, even in the browser now, but fortunately, there is now an alternative method, which Google probably can no longer block.
YouTube on iPhone no longer requires a Premium subscription for background playback
The method to bypass Google's limitations is quick and easy and can be done by anyone without much effort. All you need is an iPhone updated to iOS 14 (the full list of compatible phones here) and accessing the YouTube.com site from your Safari browser.
Launch the Safari browser
Browse YouTube.com
Press the button with the letters "aA" in the top bar
Click on the "Desktop Version" / "Request Desktop Website" button
Enter full screen playback mode and press the "Picture-in-Picture" button
You can now leave YouTube or open other apps, and playback will continue above the content or even in the background
ios youtube tutorial
The clip will remain on top of other apps and the iOS interface, but with a swipe to one side, it can be hidden, just to let the sound play. The clip can also be resized to be displayed in a smaller or larger format on the screen, over other applications.
Also, background playback when the phone screen is off is now possible on YouTube without a Premium account. All you have to do is close the phone screen and from the lock screen press the play button again. Thus, the sound will continue, this function being especially useful for those who listen to music on YouTube.
This solution works now, but since Google blocked the original functionality, which allowed background and mobile playback, there is a possibility that this method will also be blocked.