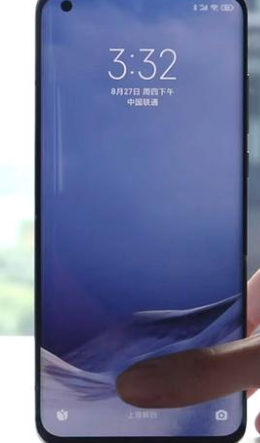 Although it seems an absolute novelty, the implementation of the under-screen camera chosen by Xiaomi for next year's smartphone offer is already in the third generation, the technology only now reaching sufficient maturity for the commercial debut.
The main problem with hiding the front camera under the active surface of the screen is affecting the quality of the resulting pictures, as most manufacturers consider it too big a compromise. If you also take into account the fact that the first versions of screens with under-screen support still failed to render a perfectly homogeneous image in the area of ​​the photo lens, their use seemed a futile effort.
However, technology is evolving, and now there are chances that future generations of phones equipped with under-screen technology will hide the camera lens in an almost perfect way. At least, that shows the presentation clip recently distributed by Xiaomi.
Xiaomi describes the innovation made as a major step towards a true full-screen experience. The company claims that the new technology will be able to completely hide the selfie camera under the phone screen, without spoiling the edge-to-edge design effect.
How does under-screen camera technology work?
Xiaomi says it uses a custom arrangement for the screen's pixel array, which allows light to pass through using free space left even in the sub-pixel structure. According to Xiaomi, the screen offers the same pixel density in the display area that masks the camera as the rest of the display surface.
By keeping the same number of RGB pixels, the clarity of the image is not affected, but brightness changes may occur due to the fact that each pixel has a smaller surface area for light emission. This shortcoming is compensated by the selective increase of the brightness, only in the area of ​​the camera, Xiaomi applying the necessary adjustments with the help of the image processor.
As for the performance of the front camera, Xiaomi promises an image quality comparable to conventional solutions, obtained by combining hardware optimizations with adjustments in the capture application.
According to the company, the first Xiaomi phones equipped with on-screen cameras will be available starting next year.