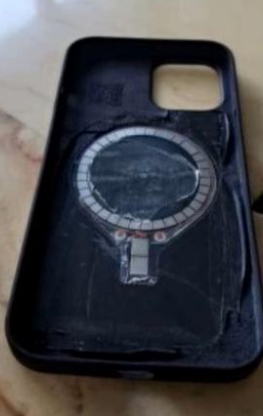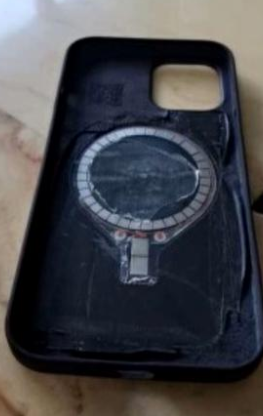 Apple seems to have been fascinated by magnets for the past few years. IPad Pro tablets are full of magnets on all sides, both for connecting accessories such as screen protectors and for connecting peripherals such as keyboards. Thus, it is not surprising that the new iPhone 12 could also be equipped with powerful magnets that could have a very useful practical function: to position the phone on a wireless charger in an optimal position.
Apple could use magnets in the iPhone 12 to align with a wireless charger
The information comes from China, where photos appeared with what appears to be a phone case equipped with strong magnets. Also, a CAD project reveals that what appears to be the iPhone 12 will have a much larger module for wireless charging.
Apple had trouble developing the AirPower wireless charger three years ago. The original concept proposed the integration of several overlapping coils, so that the phone, watch and AirPods headphones could be placed in any position on it. However, Apple engineers ran into a problem: these coils gave off too much heat in a very small space.
Apple's current solution was to cancel this project, or at least put it aside for a while. However, with the iPhone 12, Apple could also launch a new AirPower charger, which will use Apple's experience with magnets on the iPad Pro and Apple Watch to ensure an optimal charging position. Since the magnets can also be seen in a photo with an iPhone 12 case, this system will probably be used for other types of accessories, for a safer positioning.
It would not be unusual to see compatible car accessories with windshield mounts or wireless car chargers with magnets. There are already alternatives from other companies, but those require sticking an unsightly metal coin on the phone or case. Apple's solution would be invisible and probably higher quality, judging by the number of magnets it seems to integrate.