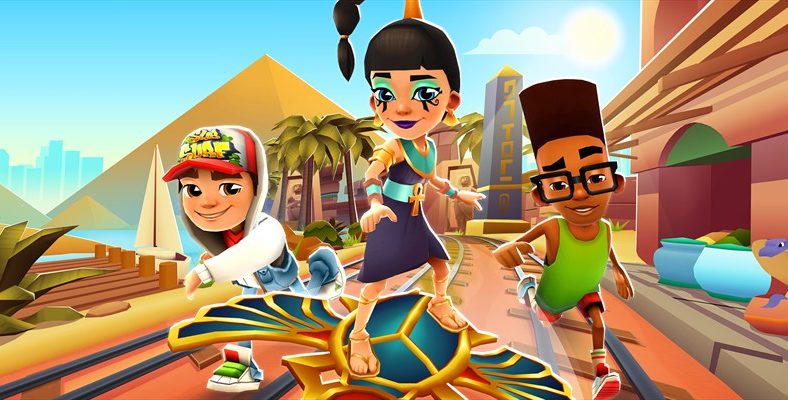 Games for smartphones are more advanced than ever and millions of free games are available at the touch of a finger. It's known that one of the most popular endless running games to date is Subway Surfers. The game is free to play, but it contains some microtransactions. Thankfully, there are plenty of cheats and cheat codes available for those who are frustrated with leveling up in Subway Surfers.
Common tips
One of the best strategies in the game is to stay as high as possible by running above train tops, avoiding a wide array of obstacles.
Hoverboards are one of the best items to shield your character from crashing. Every hoverboard lasts up to 30 seconds and after each crash, a recharge is required.
Carefully upgrading your power-ups is essential. There are plenty of power-ups available, and one of the best is the jetpack, which helps players stay high in the arena and miss obstacles while also earning more coins.
While coins are required to unlock lots of features of the game, players should not focus on collecting them because it can distract them from saving their lives.
There are some advanced moves to try in Subway Surfers, like: Jump + Right, Jump + Right + Right, Jump+Roll, etc.
Buying other characters
One of the best cheats in Subway Surfers is modifying the date of your smartphone to buy special characters in game. Here are the dates when each character is available:
For Zombie Zake – 3rd October 2012
For Tony and Liberty – January 5, 2013
For Kim and Outback – April 5, 2013
Nick and Flamingo – May 30, 2013
For Carmen and Toucan – 30th January 2013
Egg hunt and Chicky – March 1, 2013