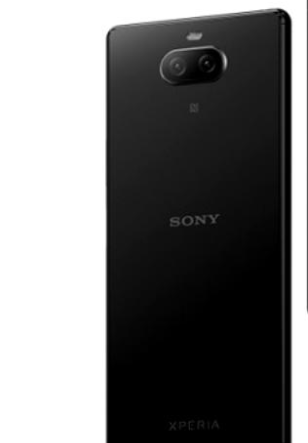 Sony is launching a new Xperia 8 Lite smartphone for the Japanese market, offered in exactly the same case as the Xperia 10 model from February 2019, but equipped with inferior hardware.
Thus, the Xperia 8 Lite comes powered by the Snapdragon 630, a 14nm chipset launched over three years ago. The 6-inch screen uses an LCD panel with Full HD + resolution, almost impossible to distinguish in terms of image quality. The imprint of the new model is practically identical, and the dual-camera system with vertically grouped lenses does not raise questions, at first sight.
Sony Xperia 8 Lite, an Xperia 8 with lower features
In the new configuration, Sony has implemented a 12MP main camera with f / 1.8 lenses and an 8MP secondary camera with f / 2.4 lenses. For comparison, the original Xperia 10 came with a 13MP main camera with f / 2.0 lenses and a 5MP secondary camera with f / 2.4 lenses. In the revised design version, the Xperia 8 Lite focuses on getting pictures of reasonable quality using the main camera and application of qualitatively superior depth effects, using the secondary chamber. Suspiciously, Sony recommends the new smartphone with optical zoom up to 2X, an unattainable goal with used hardware, unless the manufacturer resorted to "tricks" such as cropping the image and displaying a reduced optical resolution.
Positioned above the screen, on a black stripe that would be considered avoidable in almost any other smartphone model, the 8MP front camera does not excel at anything special.
Somehow, anchored in the past, the phone comes with a 3.5mm headphone jack and a USB-C port at the bottom, serving a battery with a capacity of only 2870 mAh. The icing on the cake, the delivered firmware is a version of Android 9 Pie, launched almost two years ago.
Equipped with 4GB of RAM and 64GB of internal storage, Sony Xperia 8 Lite will be available in black and white versions, at the recommended price of 235 euros.