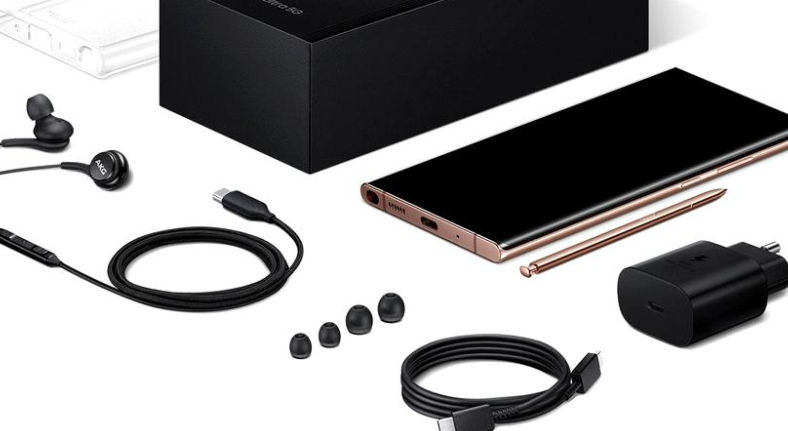 Samsung seems to take it ahead of Apple, excluding the headphones from the packages of Galaxy Note20 Ultra models in certain regions. While in South Korea the company includes in the package of its new flagship a pair of headphones and even a silicone case, in other regions you receive significantly fewer accessories. But those in the United States are the ones who receive the least things in the package of the new Galaxy Note20 Ultra.
Galaxy Note20 Ultra in the US version does not include headphones
Samsung has already released images with the contents of the Note20 Ultra packages, and users have seen some notable differences, depending on the region. Let's take them one at a time. In South Korea, Samsung's home country, the company is very generous. The official package includes the phone, the S-Pen stylus, a 25W socket adapter, a USB-C cable, AKG headphones with USB-C plug and silicone tips for them, a clip for accessing the SIM card, but also a case transparent silicone for a basic protection of the phone.
In the United States, however, the package is much "poorer." The difference is immediately apparent when you look at the photo. This is a package that includes only the Note 20 Ultra phone, the S-Pen stylus, the power adapter, the USB-C cable and the SIM card key. Of course, the headphones and the silicone cover are missing. At least this model seems to come with a plug adapter, not without, as Apple plans to do for the iPhone 12.
In Europe it comes with a pair of headphones, but without a cover
But the package in Europe is somewhere in the middle. The Galaxy Note20 Ultra models that are being tested in Romania come bundled with AKG headphones, but without the silicone case, which is offered in South Korea (according to nwradu's video below). In fact, these models also come equipped with a less powerful processor: Exynos 990 5G, compared to the variants sold in South Korea and the USA, which are equipped with the new Snapdragon 865+.