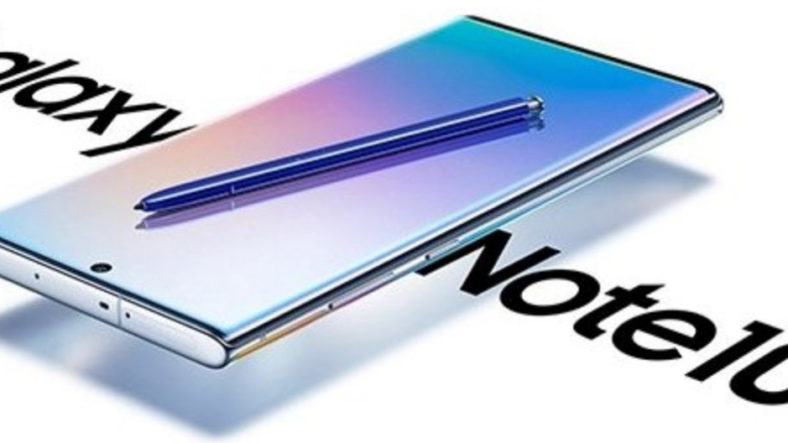 We have been occupying our time and imagination with wondering what will the Samsung Galaxy Note 10 feature on its release. The upcoming phone will receive an incorporated stylus but its big brother, the Note 10 Plus, might just get 5G connectivity.
Twitter leak evidence
Evan Blass, who is now quite famous, gave the world another leak on Twitter. The image he posted seems to be an advertisement that pairs the Note 10 Plus with the 5G network capabilities of US carrier Verizon. The advertisement says the following:
"Galaxy Note10 Plus 5G meets Verizon 5G. Pre-order today and get a Note10 free.*"
The Note 10 is a more buffed version of the not too small Note 10. Everyone already expected this to be so, be we can look at the image now and wonder no longer. Not much else can be found from the leaked image though.
Chinese safety bureau evidence
News from China also gives us possible confirmation for the Note 10 plus being equipped with 5G connectivity. This comes from GizmoChina and it concerns a certification from 3C, which is a Chinese safety mark that products need if they are sold in the country.
The certification in question is listed as SM-N9760 and it has been linked with the Note 10 Plus, having a description that reads "5G digital mobile phone". With the belief that Samsung will have the 5G function as a variant and not a standard for the device.
5G hype
The Galaxy Note 10 Plus in a 5G variant will not be a fall off your seat surprise. As Samsung has already done this with the S10. The phone received a slight boost in specs, a bigger handset, and another ToF sensor.
And then Bob's your uncle, you have a Samsung smartphone in a 5G variant. Carriers that can support the function in their networks are using it as a big marketing tool to attract more revenue. And it is no wonder that smartphone manufacturers are slowly testing the waters with the new tech.