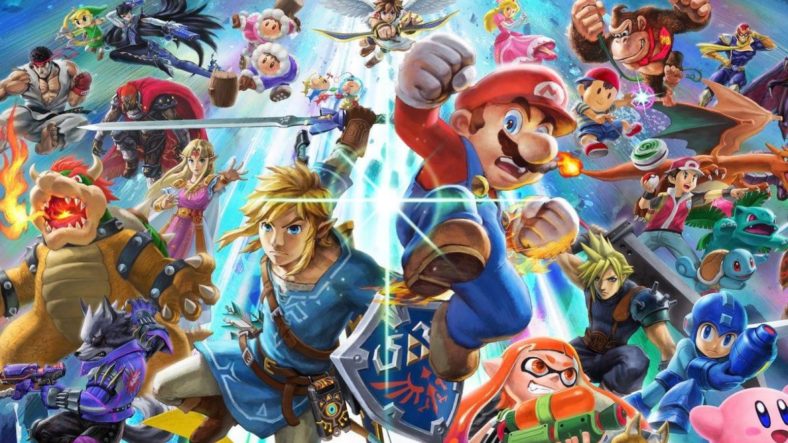 Those of you who play on Nintendo Switch might soon be treated to a Nintendo Direct for September this year.
The House of Mario was the host of an Indie World Showcase, and they talked about individual titles, such as Hotline Miami and Ori, which are coming for Nintendo Switch.
If the rumors out there are real, all Switch fans will also get Nintendo Direct in September. These rumors come after a GameStop image made its appearance and showed that Switch is coming with 12 unannounced games.
The image was kind of blurry, and it was taken from a retailer's system. It actually shows a list of soon-to-be-announced new titles for Nintendo Switch. According to some other posts online, and by taking a look at Nintendo's track record, it's entirely possible that these titles will be announced in Direct.
Which is the next character in line?
The leak was posted on Reddit, and the user who posted the list said that the next Smash Bros character would be announced in the upcoming Direct. He also said that the next DLC character for Super Smash Bros Ultimate would be a Bandai Namco character or a Crash Bandicoot.
As you probably already know, Crash Bandicoot has been predicted to be the next character for the Smash Bros Fighters Pass. However, things are different with the Bandai Namco, because previous claims suggested that it would be removed from the Smash Bros DLC characters. These claims have come with a lot of rumors, and people are still talking about the next role to go to Smash.
It can be a character from the Bandai Namco series, perhaps Soul Calibur or Tekken. Or it could be Goku from Dragon Ball, or Geralt from Witcher 3. Who knows, maybe the Chosen Undead from Dark Souls.