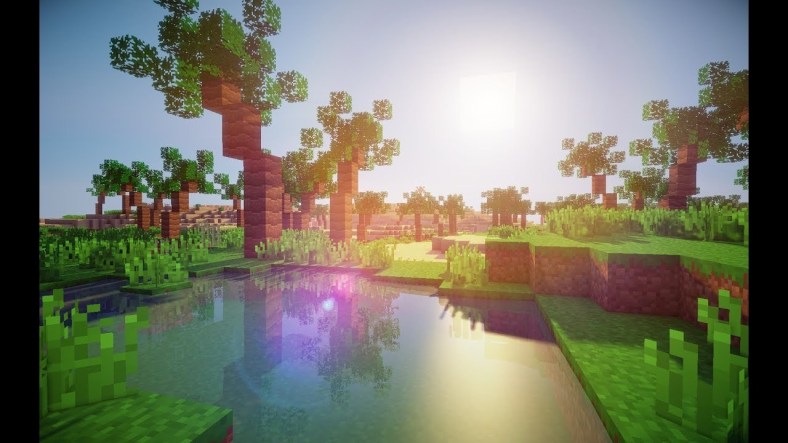 Not too long ago, we were reporting optimistic news regarding the Super Duper Graphics Plan for Minecraft. Well, it seems that the latest news might be upsetting for some enthusiasts.
Super Duper Graphics Pack, revealed during E3 2017
You may recall that the Super Duper Graphics Pack for Minecraft has been announced at E3 2017.
More than two years later, this has not been released and Kotaku says that there is little news about the progress of this update.
The online publication reminded readers that back in 2017, the team sounded optimistic.
"Today we're revealing a new look for Minecraft that we're super duper excited for you to try out, one that's inspired by the power of Xbox One X and available this fall," according to Mojang brand director Lydia Winters who spoke on stage at Microsoft's press conference that year.
According to Kotaku, the Super Duper Graphics Pack was an update that was supposed to allow Minecraft to run in 4K.
Minecraft ditches the Super Duper Graphics Pack 
BBC just revealed that Minecraft ditched the plan altogether. The website notes that Mojang ended development on what was known as the Super Duper graphics pack for the game.
This graphics pack would have given the game realistic textures, lighting effects, and all-round better graphics.
BBC noted that the pack has proved "too technically demanding" so it has been ditched.
Minecraft's official notes say that will make a lot of players sad say the following:
"We realize this is disappointing to some of you – there was a lot of enthusiasm for Super Duper from inside and outside the studio – but unfortunately, we aren't happy with how the pack performed across devices."
Mojang continued and said: "For this reason, we're stopping development on the pack, and looking into other ways for you to experience Minecraft with a new look."