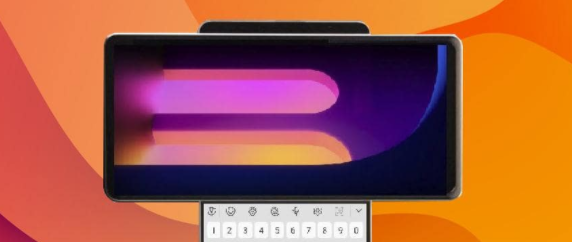 Very different from Microsoft's Surface Duo product, the LG Wing puts the main screen on a mechanism that allows it to rotate at a 90 ° angle, exposing a second screen below.
Not exactly efficient in terms of space used, the way the screen rotates sideways suggests a precise purpose for the LG Wing, fortunately, demonstrated using a situation that any driver will recognize.
LG Wing, low-budget Galaxy Fold alternative?
Not even in the first experiment of this type, LG has already launched a two-screen smartphone, the LG G8X model. But this is not a dual-screen phone in real mode, the secondary screen being included in a protective case offered as an optional accessory. Instead, the new LG Wing model seems to be a true dual-screen smartphone, even if not as practical as the product mentioned above.
Part of the new range of 5G phones, LG Wing will probably be launched later this year, priced at over $ 1000.
According to rumors so far, the device uses a configuration based on the Qualcomm Snapdragon 765G chipset, aided by 8 GB of RAM and 128 GB of internal storage. The diagonal of the main screen would be 6.8 inches, just like the LG Velvet model.
With unspecified size, the secondary screen could function as an extension of the main one, for example, displaying the Android keyboard.
Illustrated in the video above, another scenario involves using the phone in a car holder, as a GPS navigator. In this situation, the secondary screen becomes an accessory for multitasking, allowing you to change songs and take phone calls, without disturbing the navigation application running on the main screen.
However, the video demonstration does not clarify aspects such as the difficulty of fixing in the car holder with the screen already rotated, or the apparent lack of a front camera. In fact, unofficial sources mention only the presence of a main camera, with 64MP resolution.