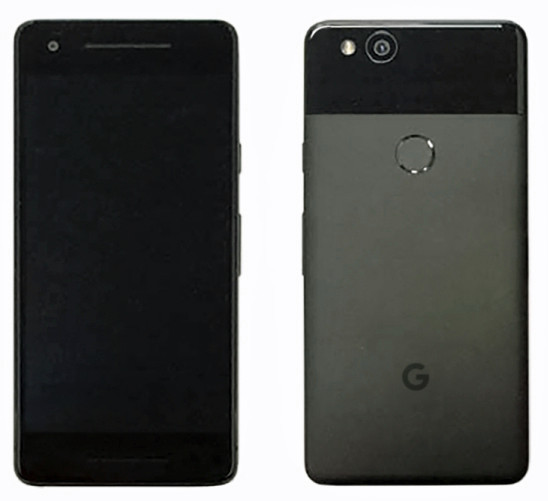 The internet is flooded with rumors surrounding Google's upcoming Pixel 2 and Pixel 2 XL. Android fans have set high expectations for these two smartphones and Google promised that it will deliver. However, no should be surprised by this because Pixel 2 will hold the title of being Google's flagship which means that it is the best that Google has to offer when it comes to smartphones.
Leaked Pixel 2 Picture
Even though there are many rumors surrounding Pixel 2, we finally managed to get our hands on an official real-life picture of it. The leaked picture doesn't only give us an insight of what's to come from a design point of view because it also shows us some of Pixel 2's features. Also, worth mentioning is that Evan Blass is the one who leaked this picture and he is one of the most reliable leaksters out there.
Dual-Camera
It looks like Google decided to stick with only one rear camera even though every major smartphone manufacturer such as Samsung, Apple, HTC, Huawei and even LG are using dual-camera setups on their smartphones. The lack of a dual-camera setup might affect Pixel 2's sales because Android fans are quite upset with Google for not giving them the same camera quality as other companies do.
Audio Jack
Another interesting thing that we can notice after paying closer attention to the leaked pictures is that Pixel 2 will not feature the traditional 3.5mm audio jack. This means that Google wants to opt in for USB Type-C headphones instead which provide a higher quality. However, this also begs the question if Google will also launch its own wireless headphones just like Apple did. We don't know the answer to that question but Pixel 2's launch is only a couple of months away and that's when we will find out the truth.