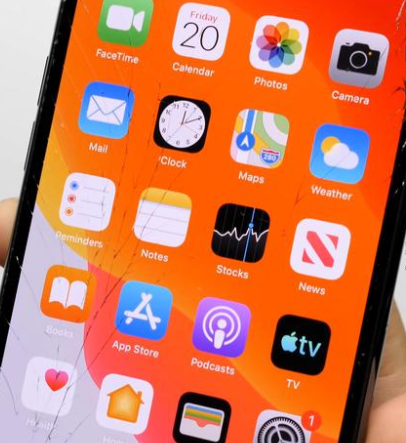 Corning came a few days before the launch of the Galaxy Note20 series with the announcement that it is developing a new version of Gorilla Glass called Victus. It should be resistant to both falls from a height of 2 meters and scratches that may occur in normal use. Now that the Galaxy Note20 Ultra is launched, endurance tests for the phone have also appeared. While the glass will be scratched when intentionally scratched with harder materials, the shock resistance seems to be real, according to the results obtained by PhoneBuff.
Galaxy Note20 Ultra has impressive drop resistance
The YouTube channel PhoneBuff has subjected the new Samsung Galaxy Note20 Ultra to its usual endurance tests. In order to have a term of comparison, the phone was put face to face with an iPhone 11 Pro Max, which at the time of Apple's appearance said that it uses the most powerful glass from Corning. However, this is a slightly modified version to Apple's specifications of Gorilla Glass 6, so from the start, the iPhone starts at a disadvantage.
And the disadvantage increased as the test progressed. While the back of both phones broke from the first throw, the Note20 Ultra has fewer cracks and only around the camera, where the material has a less strong structure, due to the cutout. The iPhone shattered all over, though. However, when falling on the corner, both phones withstood very well, remaining only with scratches on the metal side, without additional cracks on the glass surfaces.
What is really impressive is the fact that the Galaxy Note20 Ultra withstood 10 throws directly with the screen down on a piece of cement without breaking. The iPhone 11 Pro Max, on the other hand, broke from the first fall. Thus, the new Samsung phone is not only the most expensive flagship on the market, but also the most durable. The scratches that appeared after so many impacts with the cement are minor, visible only if the light is reflected in the affected areas.
And so we have proof that indeed, the new Gorilla Glass Victus from Corning is truly resistant to mechanical shocks and much more resistant to scratches. It is important that the impact takes place in front, where the glass is made of a single large piece and not on the back, where the cutout of the chamber can compromise the structure of the case. Thus, you can't give up a case on the Galaxy Note20 Ultra either, despite its high resistance.