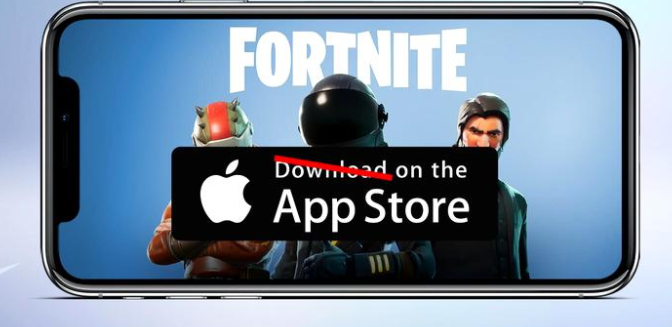 Fortnite, considered the most popular game today, received a heavy blow: the title of Epic Games was removed from the AppStore and Google Play Store. Thus, owners of devices based on the iOS operating system, such as iPhones or iPad tablets, are now unable to install Fortnite, while the only solution for Android-based terminal owners is to download separately (sideload) apk- the game.
Epic Games disputes the "fee" of 30% of earnings
But how did you end up in this situation? Well, Epic Games, through CEO Tim Sweeney, has always been against the concept of "closed ecosystems," managed by a single company, at will.
Over the years, Sweeney has pointed the finger at Steam, blaming the share that Valve stopped at each transaction made on this platform: for every game purchase, DLC or microtransaction, Steam stops 30% of that amount. And this is the standard procedure for most digital distribution systems, regardless of the hardware platform on which they are hosted: Steam on PC, AppStore on iOS, Google Play Store on Android, PlayStation Store on PS4, etc.
That's why Epic Games decided to launch the competing service Epic Games Store, offering an alternative to partner companies to pay a much lower share of sales: 12% for a game created with its own technology and only 8% for titles made with Unreal Engine help.
They took their heart in their teeth and broke the rules imposed by Apple and Google
Very pleased for some time with the rules imposed by Apple and Google for the distribution and marketing of products through the AppStore and Google Play Store, Epic Games have decided to implement a new payment option in Fortnite, designed to avoid "additional taxation" practiced by the two companies. Thus, the latest update for Fortnite introduced this new option, direct payment to Epic, at a lower price than in the case of the traditional one, made through Apple or Google.
Obviously, the two giants were notified: first Apple, and then Google, decided to remove Fortnite from the AppStore and Google Play Store, proving that the rules and policies of these distribution platforms take precedence over the popularity of this game.
The premeditation of this move by Epic Games can no longer be questioned, immediately after the decisions of the two companies, Tim Sweeney & co. suing both Apple and Google. The reason for these lawsuits is simple: Epic Games accuses Apple and Google of monopoly both on deciding which apps may and may not appear on the AppStore and / or Google Play Store, and on imposing an abusive 30% tax on receipts. Moreover, Epic Games also made a promotional video, inspired by an older advertisement from Apple, to protest against the current policies of the Cupertino company.
Epic Games is not the only company to take action against these policies
This tax has already gained notoriety among iOS app makers: several large companies, such as Netflix or Spotify, have given up the opportunity to purchase subscriptions through iPhone or iPad apps. Instead, users are encouraged to make these transactions directly from the browser, just to avoid the 30% of revenue that would go to Apple.
It remains to be seen what will be the fate of Fortnite on iOS and Android platforms. Until then, however, Fortnite remains free and can be downloaded to PC, Mac, PlayStation 4, Xbox One and Nintendo Switch.