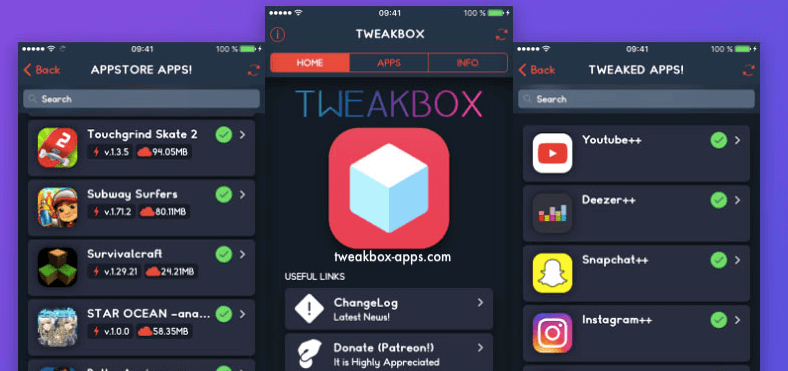 There are numerous paid apps accessible on Apple's App Store, usually offering a free trial for a limited number of days. Most of the apps are impressive, and we love them. However, when we are faced with spending our money to get them, we often reconsider and decide not to purchase them.
There is no need for that anymore since you can now download these paid iOS applications completely free of charge. All you need is TweakBox.
What is TweakBox
​TweakBox is a third-party iOS application installer, quite similar to the original Apple App Store. The paid apps found on Apple's App Store are accessible for free on this app installer. In addition, TweakBox has a limitless number of hacked, modified, and adjusted iOS applications.
How to Install TweakBox on iOS Without a Jailbreak
Open the Safari Browser and go to the official website of TweakBox
The webpage will then download
As soon as the webpage downloads, click on the 'Install TweakBox' button
A notification will appear saying the webpage wants to install TweakBox on your device – allow it
After the install process completed, go to 'Settings,' then to 'General,' select 'Profiles,' and choose the 'Trust the Profile' option
Launch TweakBox and use it to download third-party iOS apps on your iOS device
What Advantages Does TweakBox Have
TweakBox is a single platform that allows you to download third-party iOS apps and games
Download the desired content without needing to search it on numerous websites
TweakBox has a huge library of third-party iOS apps and games
Jailbreak is not Needed to Install TweakBox
​The great thing about TweakBox is that you don't need a jailbreak for your device to download and install TewakBox.
Just follow the given steps above, and enjoy a multitude of free third-party apps for your iOS devices using TweakBox.