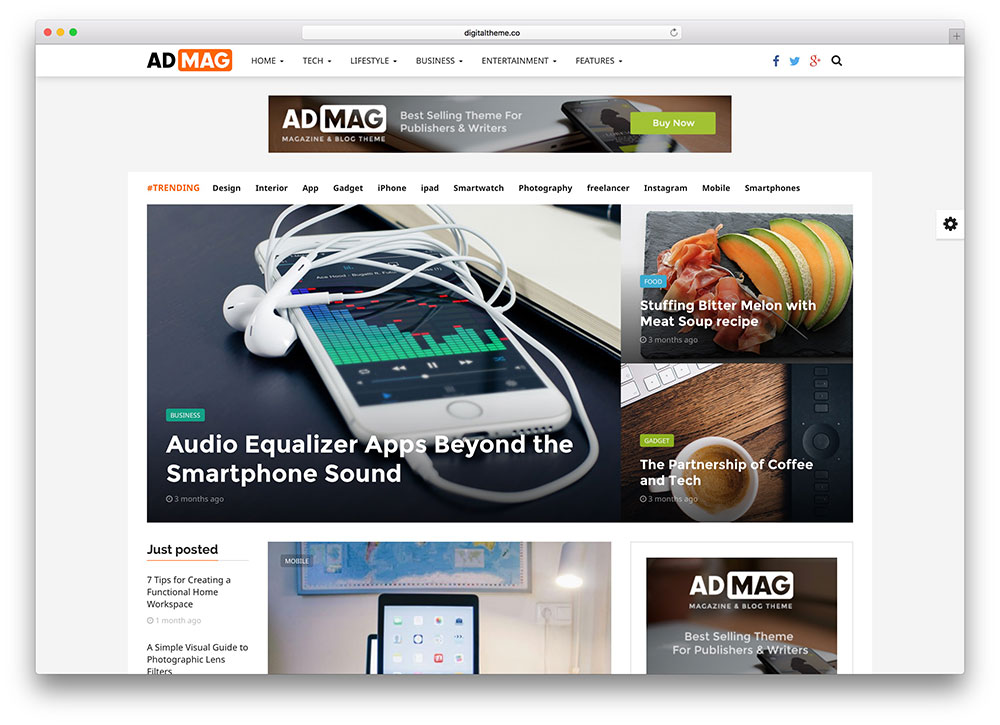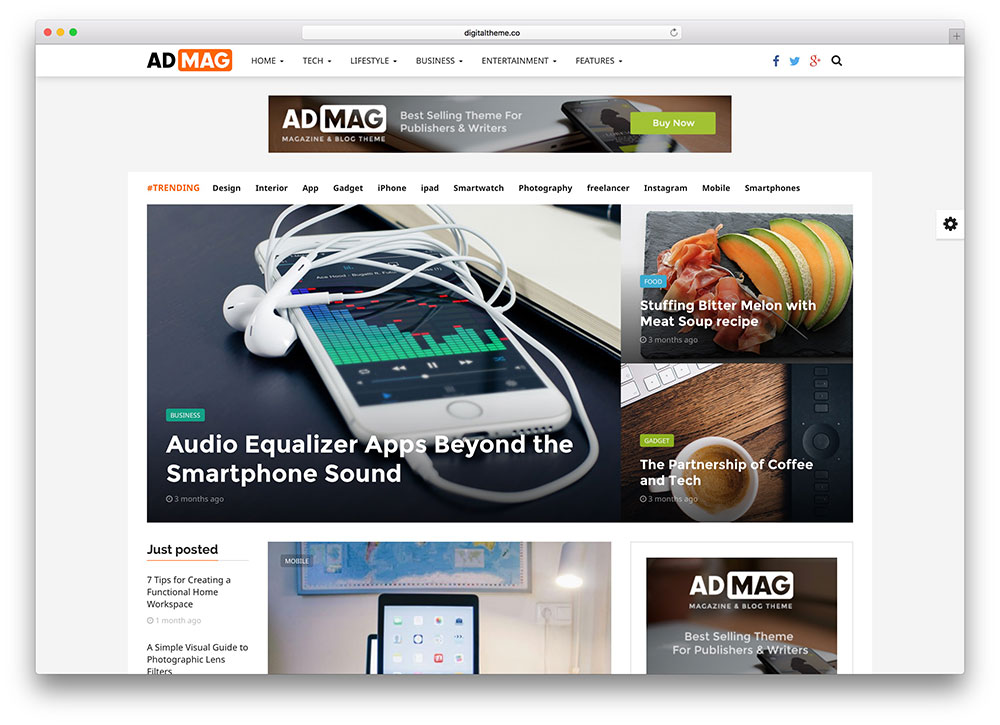 AdSense is a service that is used by those who want to make money online. If you have your own website or blog, or even YouTube channel, you are going to need AdSense if you want to do what you love and also sustain yourself financially. It can be pretty tough out there, now more than ever. That's why it's important to make sure that you are earning enough money from AdSense if you're going to use it. To maximize the earnings from AdSense, you have to use WordPress tools in order to tweak the platform for AdSense. There are several ways in which you can do that, one of them being getting AdSense specific themes. Let's take a look.
TrueMag AD
This is a theme that is really determined to help you cash in on people accessing your platform. The way in which it optimizes your site or blog for AdSense is absolutely fantastic and you can use TrueMag AD to bring some really convincing numbers into your account as far as ad revenue goes. What's even cooler about it is that it has been optimized to function properly and efficiently on a variety of different device platforms, meaning that you won't lose valuable ad revenue when users switch to their mobile phone for instance.
AdSense Theme
This one is developed by MyThemeShop and it allows you to earn more money from AdSense than you would have ever done without it. The secret lies in the various features which are made available after you install this custom theme on your WordPress. Things like denying the functionality of Ad-Blocker among other things make this theme a must have for AdSense dependant online entrepreneurs.
TruePixel
TruePixel is designed around the idea of making your website or platform really appealing to visitors and thus making it a lot more profitable for you from an ad revenue standpoint. It will increase your CTR and CPC considerably and it will also work towards making sure that navigating through your website pages remains a pleasurable experience. It even comes with solutions for focusing down content on the page. For example, you can add a feature panel for "most recent news" or "top stories", that kind of thing.
Admania
Admania has been developed by WordPress Theme and it's one of the best bets you have when it comes to making money off of ads in a WordPress environment. In other words, it makes it very simple for those that want to place ads in various places throughout their site. If you want an ad right between two blocks of text, you can easily do it with this theme. It's known that placing ads on WordPress without the help of a third party tool can feel quite limited and unsatisfactory.