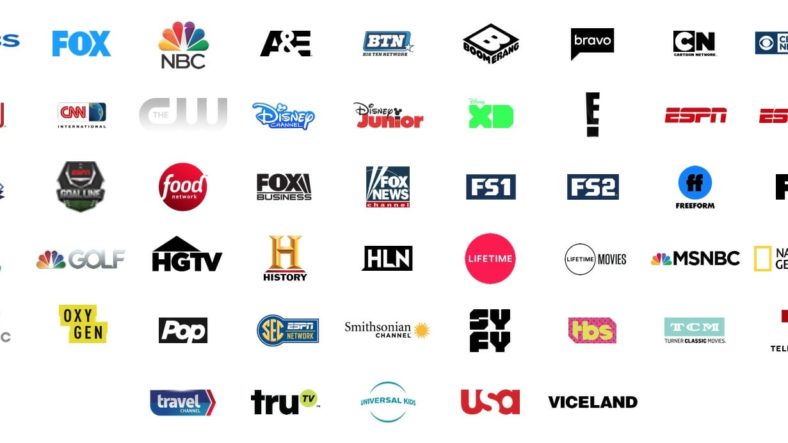 You're probably tired of looking for sling TV alternatives. We already know that Sling TV is one of the best Cable TV alternatives. But if you want something else, we're here with a list for you to choose from.
YouTube TV
This one is one of the best, due to the fact that it has the DVR feature. However, it will cost you a lot –  $49.99/month. Google Chromecast, Roku stick, Apple TV, Android TV, Xbox One, iOS, and Android devices are compatible with YouTube TV. You can also add up to 6 members to an account.
HULU TV
This is a US-based streaming service. It comes with 50 channels of live TV. It has an easy user interface, and the price is fair for what it offers. We are talking about $44.95 per month after a free trial of 7 days. Roku, Apple TV, Google Chromecast, Amazon Fire Stick and Fire TV, Xbox One, Xbox 360, Nintendo Switch, and iOS and Android devices are compatible with it.
Playstation Vue
This one is an amazing streaming service, but is it really worth it? The price you have to pay for a month starts from $44.99 to $79.99. It is compatible with PlayStation 3 and 4, Roku, Amazon Fire, Google Chromecast, Kodi, iOS, and Android devices. It definitely earned its place on this list, but you decide if it earned in yours.
Fubo TV
If you like sports, then this one is for you. It is an American Live streaming service that comes with many sports channels. You have NFL Network, NBA TV, Big Ten Network and beIN Sports. The price starts from $44.95 to $54.95. Roku, Apple TV, Amazon Fire, Android TV, iOS, and Android are the devices with which it is compatible. This streaming service also comes with 3-day game replay and 30 hours of free cloud DVR. However, it does not have the ESPN channel, which is a must if you're a sports fan.