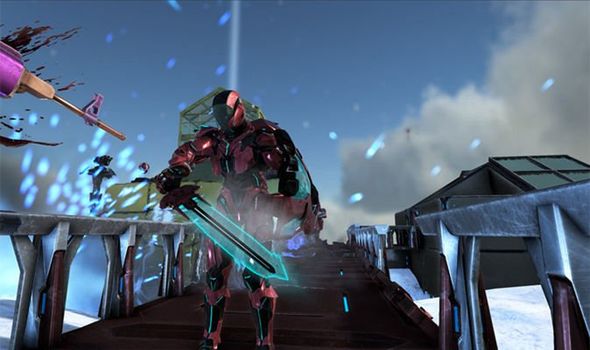 Ark Survival Evolved involves being naked and afraid on a desolate island called ARK. The entire island is against you as nature throws massive dinosaurs in your face. The purpose of the game is in the title. Survive!
PS4 and Xbox One users will be pleased to find out that they can now access the update for Ark Survival Evolved. The devs have also provided patch notes that confirm the changes and fixes in the update. But the patch notes are quite short, so don't expect a major update.
Studio Wildcard devs have addressed some user complaints about some in-game issues and these have been promptly fixed. This will only be a patch with fixes attached to it and no new content will be added to the game.
Patch Notes
HLNA polish
HLNA now works with Tek Gauntlets
Fixed issue with Fire Wyverns not spawning
Valguero Patch
The Genesis content pack has left the game rather buggy and the fixes made the game playable again. The devs have said that they will be working on another patch to fix some issues in the Valguero map. This patch will be released this week, according to Studio Wildcard.
Valguero Issues
Various issues have been reported with the Valguero map. Mostly concerning the wyverns. Specific patch notes will be provided before the release.
Exploits. Players have uncovered exploits and some of them involve duping and meshing. This is generally a big issue for the devs and most of the gaming community. Exploits pretty much dissolve the purpose of a game, making it a waste of time.
PVE Tribe Warfare. Some players have been abusing the features of the PVE Tribe Warfare system and it will be disabled as a result.
Classic PVP. Work is being done with the new season and everyone is looking forward to it.