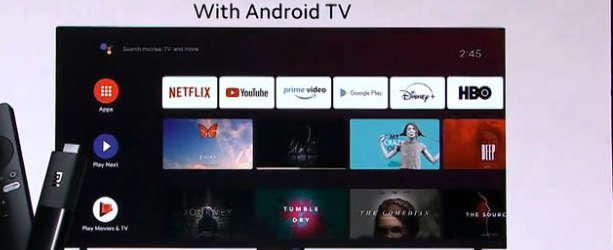 Xiaomi Mi TV Stick has been officially announced. The company boasts that you can always have in your pocket a device connected to the internet that can turn any display into a smart TV. Unlike other devices of this kind, which only work as a receiver for content on a phone, the Mi TV stick not only has Chromecast functionality, but runs the Android TV operating system.
Xiaomi Mi TV Stick will put Android TV on any Full HD display
Xiaomi Mi TV Stick benefits from a quad-core processor with 1 GB of RAM and 8 GB of internal storage. These specifications do not seem to be very high, but stronger components are not needed either. It is dedicated to content in 1080p resolution, so it does not need a very powerful processor. Xiaomi presents this model as one that provides access to Netflix, YouTube or Amazon Prime, compatible with voice commands through Google Assistant.
Xiaomi Mi TV stick photo
And these commands can be given both through smart devices in the house and through the remote control with which this device is delivered. It has dedicated buttons for Netflix and Prime Video, classic navigation buttons in the Android operating system, volume buttons and a navigation wheel with an OK button in the center. The remote control connects to the device via Bluetooth.