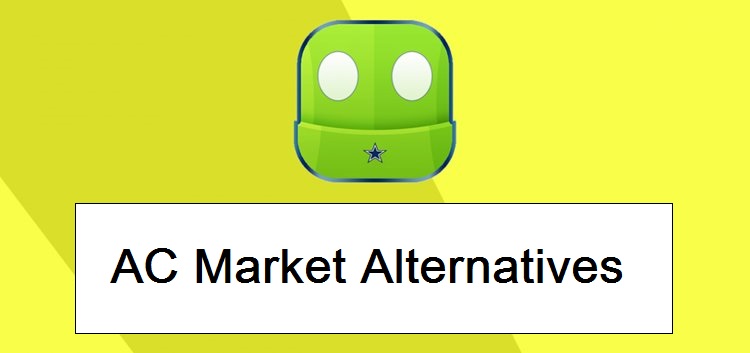 There is no shortage of alternative app stores for Android. ACMarket is a free mobile app that acts as a market place for apps and games created for Android that have been crashed. This means that the apps are free even if the original variant is released with a premium price.
Aside from ACMarket, there are many other alternatives available, such as the Google Play Store, and so on. We listed the best five options you have in terms of app stores.
Aptoide
Aptoide is a third-party alternative Android app store. This impressive app allows you to create and manage your own Android app store, and both developers and users administrate it. They keep uploading their apps and design an app store of their own. The app prides in over 120 million active users. Aptiode's affiliate program enables users to create their own storefronts, and it also comes with the Badge program that offers an extra level of quality assistance.
Pros and Cons of Aptoide
The app store is completely free to use. It provides its users with apps you won't find on many other app stores, and its Stores system offers a strong sense of community that lacks in other similar app stores.
On the other hand, by downloading the apps without badges, you are at risk of getting a malware infection. Also, a drawback the app has is that the download process is a bit slower.
F-Droid
F-Droid is a great alternative for Android users who are looking for something different. The download process is straightforward, as well as using it. A great thing about F-Droid is that you don't have to register or log in to use and download its apps. Also, this alternative to ACMarket shows users if the applications are compatible with their devices, and the Multiple App Versions Program offers several versions of an app.
Pros and Cons of F-Droid
The apps store is easy to use, and as we mentioned before, it doesn't require registration. Its inventory is quite decent, and the settings menu allows you to customize it. Users can change the way they manage the apps, the themes, and even change the way Wi-Fi handles updates and downloads.
However, F-Droid doesn't have as many applications as other app stores. Searching apps is not that easy as it could be within F-Droid, and also, when it comes to its interface, it is rather dull.
Google Play Store
We all know Google Play Store. This alternative to ACMarket is the default marketplace of Android mobile devices. The app store allows you to download media for your Android device: movies, music, apps, books, and games. A great thing about Google Play Store is that it syncs across all devices with a Google account.
Pros and Cons of Google Play Store
Google Play Store provides its users with thousands of apps to choose from, more of which are free. The app store also offers the possibility to download books, music, movies, and so on.
Some drawbacks Google Play Store have is that most of its free games often come with in-app purchases and that some of the apps are poorly developed and get a few updates.
APKMirror
Apkmirror.com is one of the biggest Android news websites. All the uploads are manually checked and approved, and only free apps are allowed.
Pros and Cons of APKMirror
The app store allows users to access the older app versions, and to get a beta version of an app without needing to be a developer. Also, APKMirror doesn't require registration to download the apps.
One significant disadvantage APKMirror has is the lack of native Android store. This means that the only way to download an application is to go to the official website.
Uptodown
Uptodown is an easy to use alternative to ACMarket. The app store categorizes its games and apps into more than ten categories and allows you to search for programs by the device they are compatible with.
Pros and Cons of Uptodown
Uptodown is very easy to use as it clearly lays out all types of apps and games for you. The different categories the apps' are labeled into are displayed on the main page of the website, so are easy to spot.
To its disadvantage, Uptodown doesn't offer as many games and apps as some of the other app marketplaces. Also, the app's search function is only helpful if you know the name of the app that you are trying to find.
These five alternatives to ACMarket are among the best app stores out there. Try out the one that best fits your requirements.