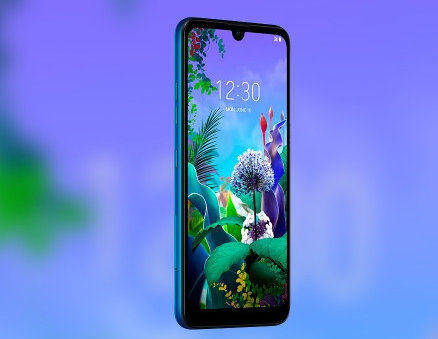 Confirmed with the information published on the Google Play Console, the official list kept by Google with all devices that receive Android certification, LG Q92 5G does not come with a bold design, but could compensate with the purchase price.
Identified with the model name LM-Q920N, the illustrated phone with a fairly good image appears with a thick frame left around the screen cut out after the housing, suggesting that it is dealing with a rather budget product.
LG Q92 – Preliminary Specifications
According to the partial list of specifications, the phone comes equipped with 128GB internal storage and a quantity of 6GB RAM, serving the Snapdragon 765G chipset.
The screen is Full HD + with a resolution of 2400 × 1080 pixels, the display density estimated at 420PPI indicating a display diagonal of approximately 6 inches. Looking closely, we can also see a bevel on the side of the case, corresponding to a fingerprint sensor. This detail suggests that the perforated screen at the top is LCD, an AMOLED solution most likely coming with an integrated fingerprint sensor under the screen.
Framed in the upper mid-range range, the new LG Q92 model comes with the Android 10 version and could be framed immediately below the phones in the premium LG Velvet range. Unfortunately, the price and launch date are not known yet.