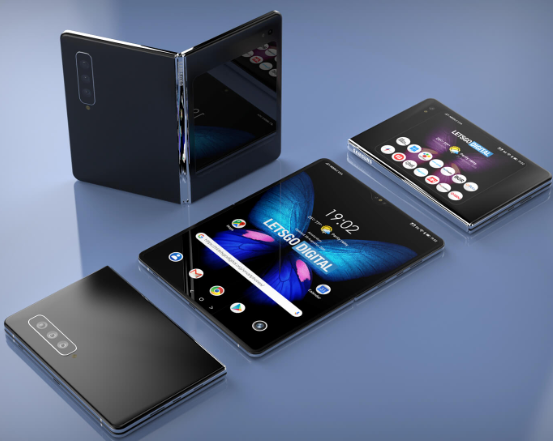 The Unpacked event on August 5 announced by Samsung last week is dedicated to the Galaxy Note20 series, not to the Galaxy Fold 2 model, as expected. At least that's what one of the most famous leakers, Max Weinbach, editor at xda-developers, claims on his Twitter account. It seems that the Galaxy Fold 2 needs more testing time and that most likely the launch will be postponed until autumn, in September or October.
Galaxy Fold 2 could have a delayed release
Samsung is used to launching multiple smartphones in a single release. Last year, the Galaxy S10 was unveiled alongside the Galaxy Fold, while the Galaxy Z Flip was announced and launched alongside the Galaxy S20 series. However, it seems that the presence of the Galaxy Fold 2 model (or Galaxy Z Fold 2?) Will be either limited or non-existent during the Unpacked event.
Max Weinbach says that only the Note20 and Galaxy Z Flip 5G models are currently being tested, while the Fold 2 model has just reached the hands of the operators. This test is usually lengthy. This means that your phone hardware or software may not be in a complete state yet. Without testing from operators, Samsung will not bring the phone to market, and without a final announced price, operators and stores will not put it on offer.
Weinbach's Twitter also mentions that the Galaxy Fold 2 could be briefly presented at the end of the Galaxy Note20 presentation. We could thus find out an official presentation date that could take place in September, with a launch that could take place in October.
Of course, these details are based on unofficial information. There is a possibility that Samsung will officially announce and present the phone even without the approval of the operators, with the mention that it could be delayed on the market for this reason.