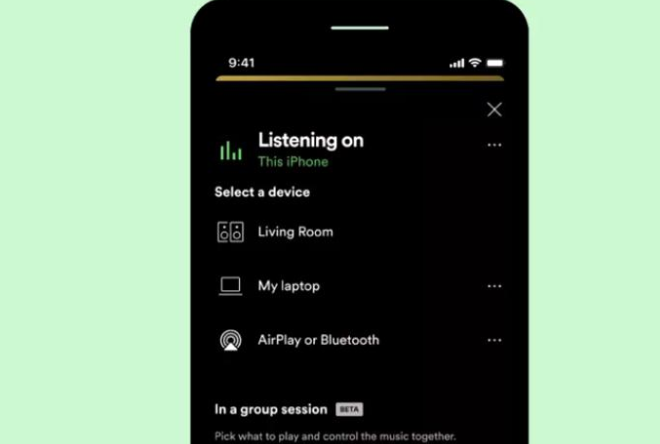 While services like Amazon Prime Video are launching group movie viewing features with remote friends, music services have not adapted so quickly to social distancing. However, Spotify is now trying a new capability available to those with Premium subscriptions. This is the new "Group Session" feature, in which a user and up to five friends with Spotify accounts can listen to the same content simultaneously.
Spotify Group Session is available in "beta"
Basically, you can create a private listening room, where any type of content from Spotify can be played. It doesn't matter if you choose the latest playlist made by Spotify, a personal Mix or even a podcast hosted on the famous platform. All six users will listen to the same content simultaneously. Unlike other such functions on other services, however, there is no "boss" of the chamber. Any of the six users can control playback.
The Play, Pause, Next, or even playlist buttons are available to everyone. You can even add songs to the playlist after the one currently playing, to practically create a playlist of the session. Unfortunately, communication between users must be done through another platform. Spotify does not offer an in-app chat feature.
Spotify Group Session is still a beta feature, so there may be functionality issues. Also, the current implementation does not seem to be extremely advanced. To start such a session, one of the users, who has a Spotify Premium account, must generate a link which he can then send to other friends, who can access the session based on it.
The company promises to "increase" this function in the future. In fact, it was originally developed as an "offline" capability, which allowed several nearby devices to play the same content using a kind of QR code. Now that the functionality is available and directly through the internet, it could evolve significantly. But the first step would be to increase the limit of people to at least 10 or 20, in order to give a real "party" online on Spotify.