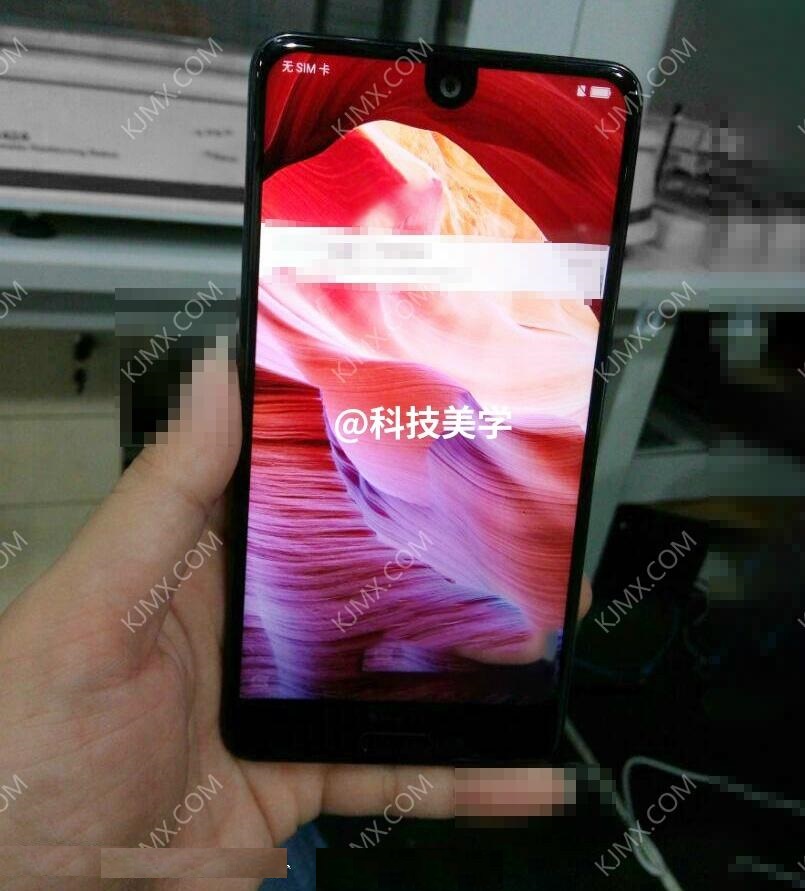 The Japanese tech giant is known for being the company behind some of the greatest tech devices ever made. However, that doesn't seem to be enough for Sharp since its goal is to take over the smartphone industry. The reason why we are saying this is because even though Sharp is doing its best to keep its plans under wraps, the internet is filled with leaks about the upcoming Aquos S2 smartphone.
The latest leak regarding Sharp Aquos S2 is a hands-on picture of the concept model. As everyone can see in the picture above, Sharp Aquos S2 looks quite sleek and its large display will definitely make it appealing towards interested customers. However, the best thing about Sharp Aquos 2 is that it doesn't only look sleek and it also offers high-end hardware specs.
Hardware Specs
A couple of weeks ago we were fortunate enough to get our hands on the smartphone's entire specs sheet. According to the leaked specs, Sharp Aquos S2 will be equipped with a 5.5-inch display which features a high pixel resolution of 2040 x 1080 and a large pixel density of 420 ppi. In addition, the display uses IPS LCD technology and it supports multi touch.
In terms of hardware power, the smartphone will be fueled by Qualcomm's octa-core Snapdragon 630 chipset that's been clocked at 2.2GHz, but that's not all. Sharp has made sure to enhance Qualcomm's chipset by pairing it with an Adreno 508 graphics processing unit and 4GB of RAM.
We should mention that the premium version of Sharp Aquos S2 will have Qualcomm's Snapdragon 660 CPU alongside an Adreno 512 GPU and 6GB of RAM under its hood but this premium variant will be a little more expensive. Last but not least, Sharp Aquos S2 will be available for purchase in the 64GB and 128GB of internal storage space variant.