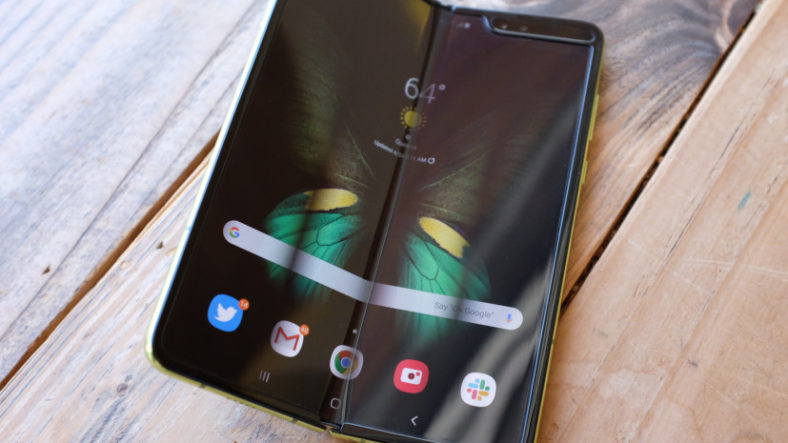 Samsung has already started teasing the Galaxy Note 10 features, but Forbes highlights that the tech giant cannot hide from the failure of the most exciting phone that they have been flaunting – the Galaxy Fold.
A shocking revelation about the Galaxy Fold
Author Gordon Kelly makes quite a shocking revelation about the device.
Just recently, Kelly said that Samsung Electronics CEO DJ Koh has spoken to The Independent and he seems to have called the Galaxy Fold, "embarrassing."
More than that, Koh reportedly said that he's taking personal responsibility for it all, admitting that he pushed it through before it was ready.
Kelly writes that "This impetuousness has had serious consequences. While initially lauded by Samsung on stage in February, things quickly turned sour for the Galaxy Fold when the first batch of review units began failing in April."
As you may recall, the tech giant has initially dismissed the reports, but customer orders have been canceled soon after that.
But there's not only bad news on the horizon, as it seems that Koh also said that the company would not be too late in bringing the Galaxy Fold on sale.
On the other hand, this was back in May, and according to new reports from Bloomberg, the Fold will not even be ready before the Galaxy Note 10 launch which is scheduled for August.
The Galaxy Fold gives us a glimpse at the future of phones 
Anyway, the Galaxy Fold had a lot of people excited because this phone was a more ambitious and exciting project showing what the future could be like for phones.
The form factor has its benefits, and this cannot be denied – this is also the reason for which Apple has also been actively testing their own folding iPhone.
Kelly concludes his piece by saying that we should keep our eyes peeled for the Galaxy A90 which is set for launch just before the Note 10.