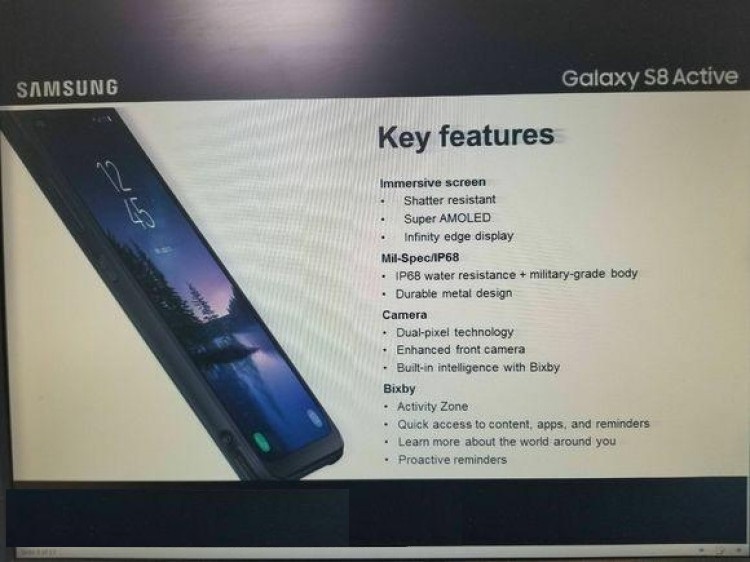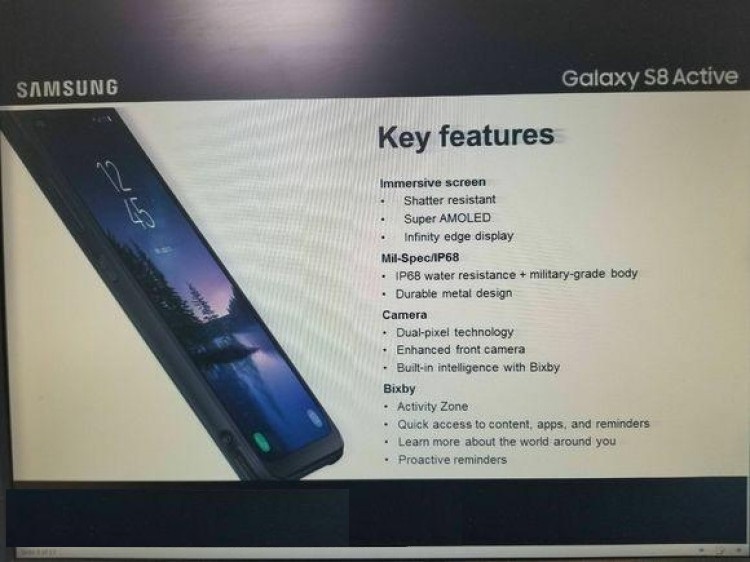 The most popular smartphone in the world right now is Samsung's Galaxy S8 flagship. According to News4c.com, the handheld device features an innovative edge-to-edge display that's fitted with high-end hardware parts and a smooth user experience as a courtesy of its highly optimized operating system. Galaxy S8 is going to stay on top of the game for at least a couple of months more until Google launches Pixel 2 and Apple decides to unveil the highly anticipated iPhone 8.
What's interesting is that even though Galaxy S8 is making record sales, this doesn't seem to be enough for Samsung since the South Korean tech giant is already adding the finishing touches to the Active version of it. If you're wondering what is Galaxy S8 Active then you should that it's a special model that's been developed for people who enjoy doing outdoors activities and need a more resistant smartphone.
However, Samsung fans need to understand that the Active edition of Galaxy S8 is quite different from the standard one. The reason we are saying this is because Samsung was forced to compromise on some aesthetic features in order to make the smartphone tougher. Fortunately for us, Galaxy S8's key features and render picture have been leaked online. Without any further ado, let's take a look at what changes Galaxy S8 Active will bring.
Immersive Screen
First of all, the smartphone will not ship with the trademark innovative looking edge-to-edge Infinity display and it will feature a more shatter resistant one instead. Obviously, the new display will still use AMOLED technology and it will offer the same picture quality.
Roughness
In order to make the smartphone more viable in outdoors scenarios, Samsung decided to make the Galaxy S8 Active edition IP68 water resistant and to equip it with a military-grade body chassis. Furthermore, the metal used on the smartphone's chassis is very durable and it won't break or bend at the first fall.