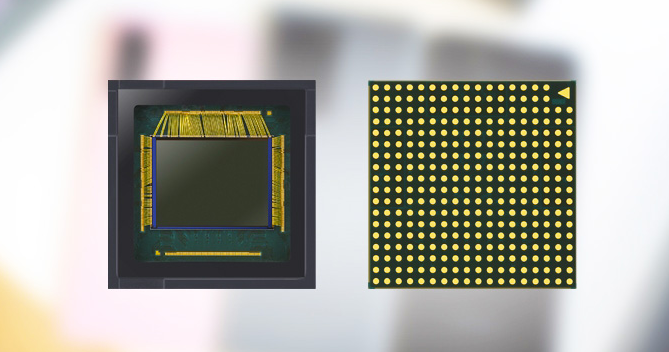 Samsung announces ISOCELL GN1, a new photo sensor for smartphones that promises professional quality photos
Although offering a resolution of "only" 50MP, the ISOCELL GN1 is more interesting than other recent generation photo sensors, Samsung combining two key technologies to obtain even better quality pictures.
Samsung ISOCELL GN1 uses 1.2μm pixels in a configuration that allows the use of Tetracell technology to increase sensitivity in low light conditions, respectively Dual Pixel technology to accelerate the autofocus system.
According to Samsung, the use of Dual Pixel technology together with specialized algorithms allows to obtain an image clarity comparable to a camera with 100MP resolution.
ISOCELL GN1 promises high quality images, keeping details and color accuracy
While most high-resolution sensors use pixels smaller than 0.8 μm, the 1.2μm pixel configuration used by the GN1 sensor improves light sensitivity, and this advantage will make its presence felt especially in time-lapse photos. nightly.
The sensor also features ISOCELL Plus, a technology that isolates individual pixels using a physical barrier, increasing the fidelity of reproduced colors and sensitivity to light. Each pixel on GN1 includes two photodiodes that receive light rays from the sides of each microlens applied to the top of each pixel.
HDR pictures using a single multiple exposure
With an effective resolution of 8160 pixels by 6144 pixels, the ISOCELL GN1 sensor uses a different implementation of HDR technology. Basically, instead of getting multiple images in quick succession and then merging them into the final picture, the sensor groups four adjacent pixels and uses different shutter speeds for each pixel in the group. The effect is to obtain a single image that combines four levels of sensitivity: two medium exposures, one long exposure and one short exposure. The result is an HDR image that perfectly renders shady, medium and brightly lit areas without the risk of introducing visual artifacts caused by fast-moving objects in the frame.
Native ISO + low ISO range
In addition to the native ISO, also found in traditional sensors, GN1 has specified a low ISO range, assisting in better capture of details in brightly lit environments. For example, if you are at the beach and trying to get a portrait on a sunny day, the low native ISO will manage the bright sections of the image, avoiding the loss of detail in brightly lit areas.