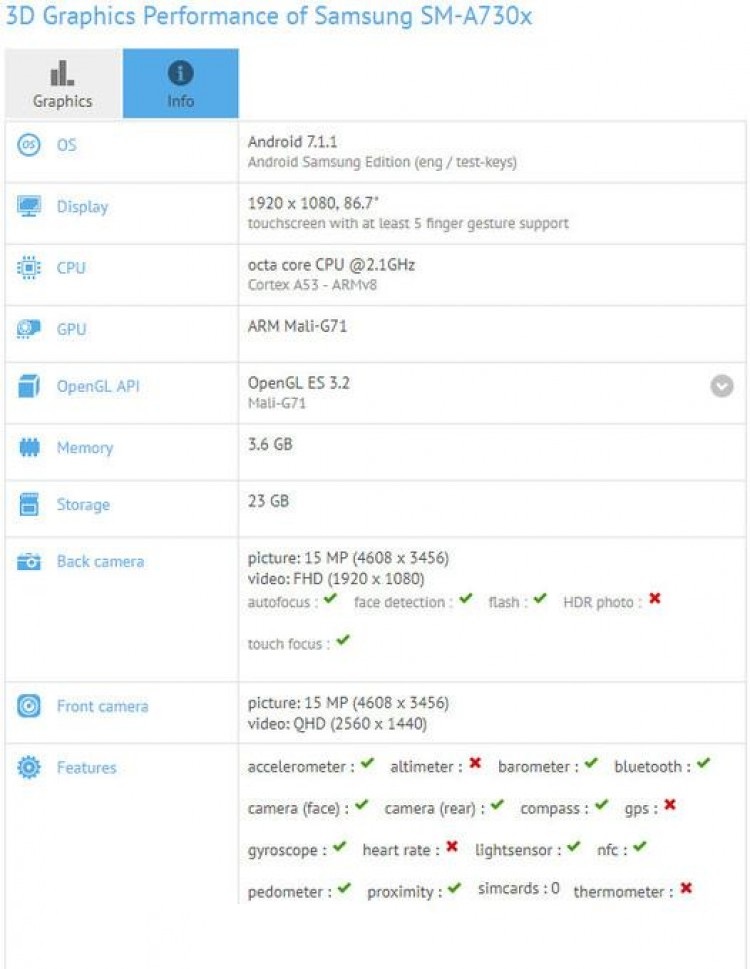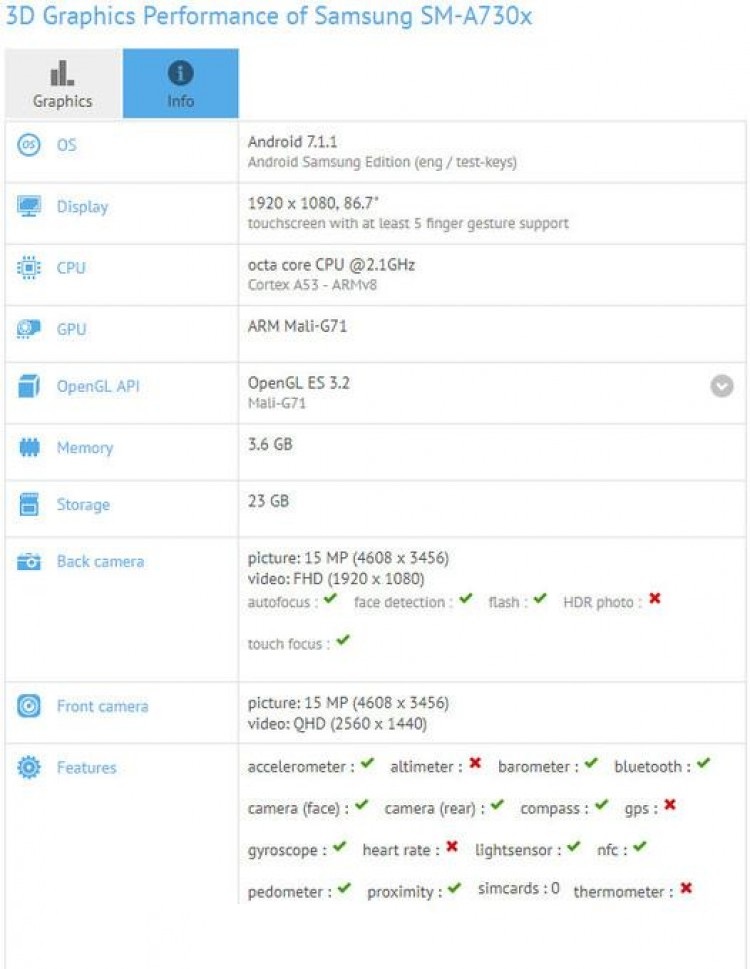 Samsung is the biggest smartphone manufacturer in the world and it has one of the biggest fan bases. The reason why Samsung manages to get so many fans is because it launches a wide range of smartphones that appeal to both low-ranged budgets and high-ranged ones. Galaxy S8 is the latest smartphone that's been launched by the South Korean tech giant but it doesn't like Samsung will be stopping anytime soon.
Samsung A7 2018
Even though Samsung A7 is slated to come out in 2017, the South Korean tech giant is already testing its performance on benchmarking websites such as GFX. That is actually how leaksters were able to spot Samsung A7 and publish the device's entire specs list. With that being said, today we will take a look at what Samsung A7 has to offer in terms of specs and get an idea of what to expect.
Hardware Specs
First off, the smartphone will ship with a full HD 1920 x 1080 display panel that supports multi touch. However, what really matters is that Samsung A7 will be powered by a rather impressive octa core chipset that clocks at 2.1GHz Cortex A53-ARMv8. To make things even better, the processor is paired with a Mali-G71 graphics processing unit and 3.6GB of RAM.
As we can clearly see, Samsung's upcoming smartphone will be a beast! In addition, the leaked specs also show that Samsung A7 will feature a 15MP rear camera that's able to shoot full HD FHD videos and take pictures in 4608 x 3456 pixels. On the front side though, we will be able to find a 15MP camera that shoots QHD videos in 2560 x 1440 pixels. Now this seems like Samsung A7 will be a great phone for people who love taking selfies and shooting vlogs. Nonetheless, now that the smartphone's specs are out Samsung will probably decide to unveil addition information about it and stop keeping it a secret.