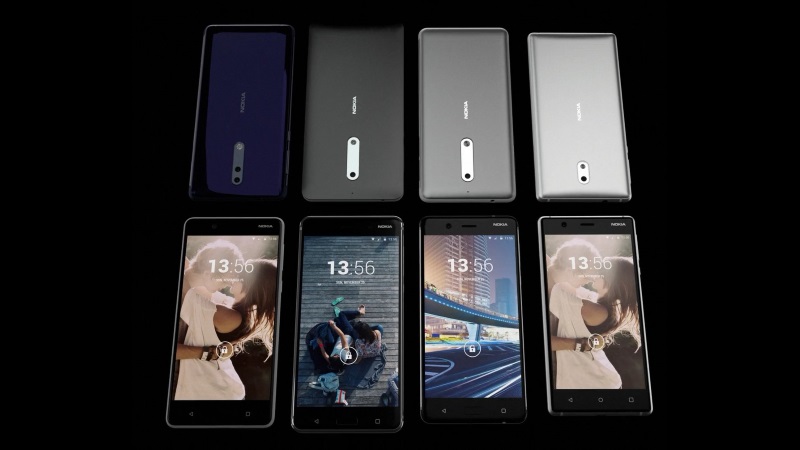 Nokia is one of the most renowned and respected phone manufacturing companies in the world. When mobile phones started being a thing, having a Nokia was the coolest thing ever. However, when the smartphone era began the company had a hard time adapting. But now Nokia seems to have gotten back in the game again and will soon put out an entire line of brand new smartphones to fit all tastes and budgets.
Today we have a very important leak detailing what processor almost every phone in the line will have. Here's what we know about the Nokia 2, 3, 5, 6, 7, 8 and 9 in terms of chipsets.
The Leaked Information
Here is all the listed leaked processor information we've got on the Nokia 2, 3, 5, 6, 7, 8 and 9 smartphones thus far.
• Nokia 2 will have either a Snapdragon 212 chipset or a Mediatek processor
• Nokia 3 will come with a Mediatek MT6737 processor
• Nokia 5 will have a Snapdragon 430 chipset
• Nokia 6 will have the same Snapdragon 430 chipset
• Nokia 7 will come with a Snapdragon 630 processor
• Nokia 8 will come with a Snapdragon 660 processor
• Nokia 9 will come with the latest Snapdragon 835, the same processor found in Samsung's premium smartphone, the Galaxy S8, which was released earlier this year
This seems like a pretty good array of chipsets ranging from cheapest to most luxurious in order to fit the phone they're built into. Nokia seems to have a very varied phone range in sight, which is refreshing because most companies go either mid-range or premium and there is rarely any in-between.
What do you think about this leak? Are you excited for the Nokia 2, 3, 5, 6, 7, 8 or 9? Let us know in the comments below, we'd love to hear your thoughts.