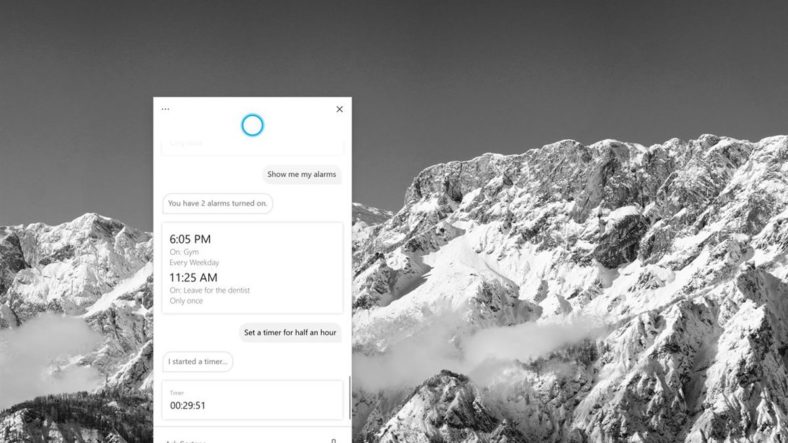 Microsoft is launching a new Windows 10 20H1 test build. It comes with some further adjustments for Cortana and many other new features. This build has its number 18945, and it rolls out on the 26th of July. This happens only days after Microsoft has accidentally pushed a newer Canary ring 20H1 to build to testers.
The 18945 built comes with an updated, separate Cortana digital-assistant for Windows 10. The company had separated Cortana from Search when it came to the operating system, and they are opting for an updated beta app, that would be available to all the Insider testers. They want to start with those from the U.S. however, this new beta app does not support all the existing Cortana features yet, but it has connections to Bing answers, opening apps, conversations with the assistant, reminders, alarms, timers, and lists.
The Hey Cortana screen will be less intrusive
The beta app, which Microsoft will update through the Microsoft Store, also comes with support for light and dark themes in Windows. A screen for Hey Cortana, which would be less intrusive is also here. And, they will also add overall faster and reliable performance, according to the company.
The company has made the beta Cortana app available in the Microsoft Store last month. They also started to decouple Cortana from Xbox. This is part of the company's wish to reposition Cortana and make it more productive.
This built also comes with improvements of the Windows Subsystem for Linux 2 in this operating system. Testers can connect through a localhost to WSL 2 Linux apps from Windows.
The company is also bound to make available the new File Explorer search capability to all Fast Ring Insiders. Microsoft keeps adding more phone models to its lists, and most of them come with the Your Phone Windows 10 app.