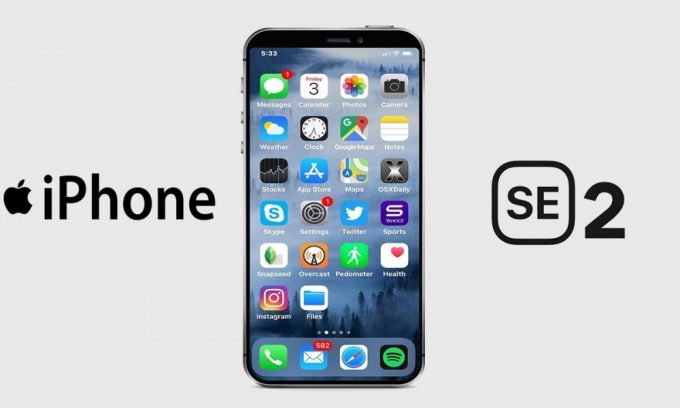 New speculation regarding an upcoming, affordable iPhone that will be released for China has made the rounds of the internet. The rumor states that Apple will use an under-display fingerprint technology in the iPhone model, which would also be compatible with 5G. Some say that this one would be the rumored iPhone SE 2.
According to Chinese-based journal The Global Times, Apple could try to grow its declining sales in the country by launching a device specially made for China. It might also be that the tech giant could decide to launch it in other countries where the market is rapidly growing, such as India. Fans wonder if this particular iPhone is the long-speculated iPhone SE 2 which was initially thought to never come to life.
Apple's status in China has not been seen with good eyes by the trade race between the United States and China. This, because of the US government's ban on Huawei and the US-requested arrest of Huawei CEO Meng Wanzhou in Canada, which wasn't helpful for the American companies trading products in China.
Apple to launch the alleged iPhone SE 2 in China, with 5G and UDF, to boost sales
Apple's sales in Asia's giant are a bit of an outlier because its last smartphone sales figures were quite good. However, China is such a broad market that Apple will want to break through with its sales. The decision to add another fingerprint technology would be surprising but, while Face ID is so loved and appreciated, it is allegedly expensive to produce. However, a budget iPhone launched in China would have to race with opponents who all now come with screens that cover almost all the face of the phone.
When it comes to the market as a whole, it would not be a surprising move, as even though most smartphone producers offer facial recognition in some way, they still have a reserve option of a fingerprint sensor. Devices from OnePlus, Oppo, Huawei, Xiaomi and many more have this sensor located under the display.
MacRumors also mentions a report from Barclays analysts in May implied that Apple might utilize under-display fingerprint technology to feature full-screen Touch ID in a new smartphone. It might be about this alleged iPhone SE 2 that would come out only in China.