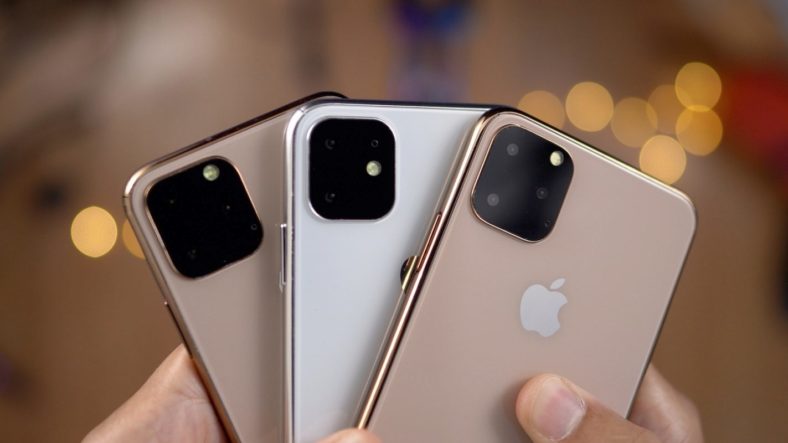 If you are here, it means you are just as excited as we are about the upcoming iPhone 11 models which have been rumored to be released by Apple in about two months. Regarding the features that might be found in these three flagships, most people think they will be similar to the ones found in the iPhone XS Max, iPhone XR, and iPhone X. However, it does not mean Apple will not bring some improvements and changes to 2019's models.
With that being said, without further a due, let's get more into details regarding this set of flagship smartphones from the Cupertino-based company.
Apple to launch three iPhone 11 models in autumn this year
As most of us already know, Apple will release this fall a new trio of its well-known flagship with the names of iPhone 11 Max, iPhone 11 and iPhone R. The dimensions of the iPhones or their displays will not suffer from drastic changes compared to 2018's models.
However, the iPhone 11 Max and iPhone 11 smartphones will get different camera setups, which consist of three rear cameras while the iPhone 11 R will only have two. One addition to the rear of the iPhones will be the wide-angle camera.
Will Apple introduce the A13 chipset into the next iPhone 11 models?
Most Apple fanatics expect the Cupertino company to introduce their own chipset into the trio of iPhone 11 models, the A13. Its internal codename is 'Cebu,' and it might bring some unexpected improvements. For example, the performance gets enhanced.
The technology used by Apple for the making of this chipset is the same one utilized for the A12 one, 7nm. The A13 chipset is said to have a critical role in the Haptic Touch sensing technology, and this might be the reason behind the company's decision to add it to iPhone 11 models.