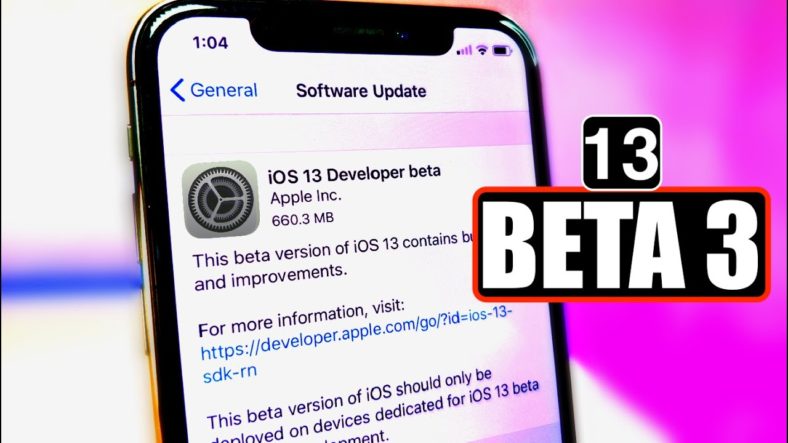 Apple has just released the iOS 13 beta 3 for developers this Tuesday, and even though people were expecting also to see the new iOS 13 public beta 2, it seems that it's nowhere to be found, says BGR.
The online publication raises the question whether you have to pay $100 a year in order to join Apple's developer program and they say that you don't have to do this because there's a way to install the iOS 13 developer beta on the spot for free.
Be careful before installing betas
The online publication mentioned above also makes sure to highlight the fact that Apple iOS 13 beta software is full of bugs because it's beta, of course.
They also note the fact that Apple is releasing betas for two main reasons: "one is so that developers can test the software and make any necessary adjustments to their apps, and the second is so that people can get an early taste of what's to come if they're willing to risk it."
On the other hand, BGR makes sure to note the fact that this specific software is more stable than the public beta.
They note that users who are on iOS 13 public beta 1 should definitely consider upgrading to the developer beta since the public one is plagued by so many bugs.
How to get iOS 13 beta 3
First of all, you will have to back up your device and for this, you have to use iTunes or iCloud.
If you are on the public beta, you will have to install this by heading to Settings > General > Profile. Open the public beta profile and tap "Remove Profile"
BGR says that you will now have to go to a website called Beta Profiles which is not affiliated with Apple, "but it hosts all of the current beta profiles and IPSW downloads."
Scroll down to "iOS 13 Download" and tap on "Download."
Your device will reboot, and after that, you will have to go to Settings > General > Software Update and install iOS 13 beta 3.
That's all you have to do, and the best thing is that you will also get access to Apple's future iOS 13 developer beta updates just when they are released.