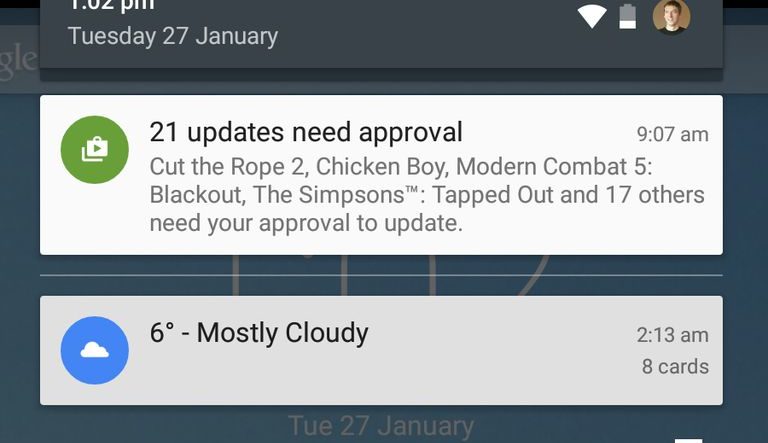 Android notifications are messages that users receive on their devices in different formats. These can take the form of a pop-up or an upper banner on your screen. Clicking on them will usually take you to their corresponding app.
Sometimes a user will get a very useful notification like a reminder, an alarm or an information update about a flight. Finding yourself at the airport with your headphones on and sitting at the wrong gate can be a disaster.
But the issue relates to app and notification management. It's quite easy to be overwhelmed by the Google Play Store and install a bunch of apps. But some minimalism will serve you here.
The Android notification tsunami
It is difficult to find a person today that does not have a daily routine with their smartphone. These devices are seeing much more use other than making calls and sending texts. People are listening to a lot of music, watching videos and playing games. In many cases, kids are allowed to play with them and a whole lot of little games are installed as a result.
These games are known to bombard the user with constant notifications that are beyond annoying. Other than safeguarding your mental health it's to turn these notifications off so they don't spoil your meetings and sleep.
Android devices have been reported to chirp away notifications all day and night like the most annoying cartoon bird you have ever seen. So here's how to turn off Android notifications in 4 easy steps.
Easy steps to turn off Android notifications
You may need to get some notifications so firstly you need to identify all the apps that you wish to block notifications from. Check your notification history slider to see what you're getting. Then, follow the steps below:
Go to Settings – Apps
Select the app you want to block and uncheck 'Show Notifications'
A new pop-up will appear confirming your choice. Click OK and you're all set
That's it, now you've successfully turned off Android notifications for those apps that annoyed you.