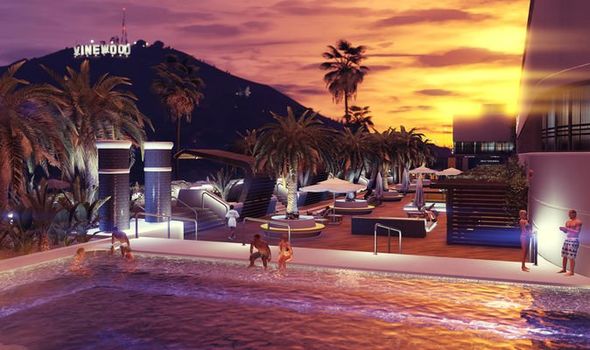 Rockstar Games launched the GTA 5 Online Casino update and here what's good to know about it
The new 3.2 GB update come with the Diamond Castle & Resort content to GTA Online on Xbox One, 3.427 GB on PS4 and for Steam users, a 3 GB one.
New content for PS4, Xbox One and PC Only
The Diamond Casino & Resort is a common place that brings players together getting them a game experience, and also a huge variety of activities, delivering many Guest Services to use. Players can acquire a Casino Penthouse from The Diamond Casino & Resort website and can be modified with a choice of additional items, like a spa, a multimedia area, a personal dealer, a garage place and more. Hidden Playing Card Collectibles have been made for GTA Online, being distributed around Los Santos where players can search for them, getting some rewards after each finding. The Interaction Menu offers details about the Collectibles' progress.
The Penthouse gets you a VIP membership too, that offers access options like the new Casino Story Missions, Free Mode Missions and two new arcade games.
What's amazing is the fact that 7 new vehicles have been added plus new races (extra series called Race Series):
Annis S80RR
Truffade Thrax
Vapid Caracara 4×4
Obey 8F Drafter
Weeny Issi Sport
Enus Paragon R
Enus Paragon R Armoured (available on finishing the Casino Story Mission)
Many clothes and paintings will also be available.
Six new plater actions are now available:
Cutthroat
The Woogie
Cry Baby
Shadow Boxing
Karate Chops
Stinker
New Options & Updates – PS4, PC and Xbox One
More Passive Mods have been added:
No longer active while driving a weaponized vehicle
2 minutes cooldown when killing another player
5 minutes waiting after disabling the Passive Mode, in order to activate it again
Players must wait 30 seconds before they can disable Passive Mode after activating it
Updates for 'Go Ghosted' feature, also available after 2 deaths instead of 3
Ghosted mode increased from 2 minutes to 5
The window of time for uninterrupted kills to count has been increased from 5 minutes to 10
Ghosted mode for the killing players, part of an Organization or Motorcycle Club
Also, the Go Ghosted mode let players to:
Go Ghosted to GAMERTAG (not a Gang member)
Go Ghosted to ORG NAME (for Organization members)
Go Ghosted to MC NAME (Motorcycle Club)
Players will stay in the Ghost Mode even if the Gang will disband.
Daily Objectives updates:
PVP items removed
All players get the same daily objective, daily
More cash for the daily, weekly and monthly tasks
Series GTA Online updates:
Featured Adversary is now 'Featured Series'
No more Target Assault Series
Removal of help test entries
Player Elevation Indicators for Adversary Modes/ Heists.
$100,000 Time Trials
The Stone Hatchet is now part of Creators
Arena War Races are now 'GTA Race'