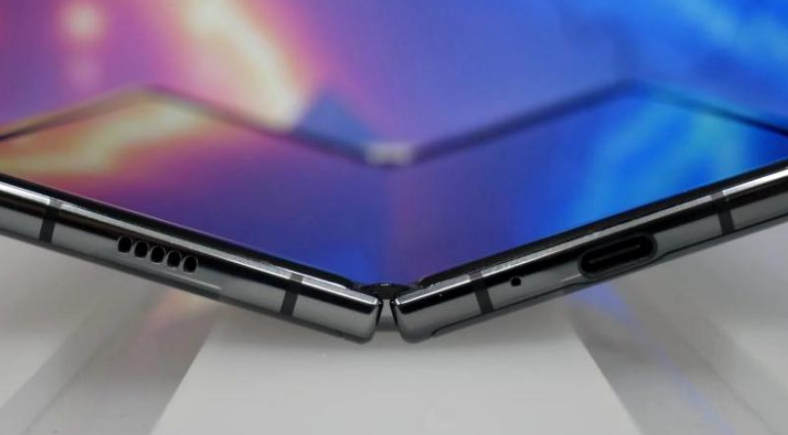 Expected to be presented at the Unpacked 2020 event announced by Samsung for August 5, Galaxy Z Fold2 appears in a first spy photo, confirming the name chosen by Samsung and the positioning of the front camera.
Not that we don't already have enough presentation images released through unofficial channels, but this is the first concrete proof of the existence of the Galaxy Z Fold 2, ready for next month's big launch.
Features Galaxy Z Fold2 5G
The representative of the second generation of Galaxy Fold phones comes with a 7.59 inch Dynamic AMOLED screen, which folds towards the inside of the case and uses a 120 Hz image refresh rate. A second 6.23-inch Super AMOLED screen covers one of the outer sides of the case, allowing the use of the Galaxy Z Fold2 as a conventional smartphone, when the extended display area is not absolutely necessary. Both screens come with perforation applied to the top and 10MP front cameras.
On the only side of the case not covered by screens we find the main camera, a triple-camera system with 12MP + 12MP + 64MP resolution, similar to that found in Galaxy S20 phones
Galaxy Z Fold2 comes powered by the Snapdragon 865+ chipset and is expected exclusively in the 5G version, differing only in the amount of internal memory – 256GB or 512GB.
Given that the foldable screen is still protected with the Ultra Thin Glass solution, consisting of a combination of ultra-thin glass and polycarbonate foil applied on the outside, the resistance to scratches and wear will probably not be great on the new smartphone. Thus, the presence of the secondary screen for accessing the basic functions of the phone is welcome.
According to Samsung documents "leaked" on the Internet, Galaxy Z Fold2 is supported with a 4365 mAh battery and includes Qi wireless charging function, supporting up to 15W charging power (25W via USB-C cable). The phone can also be used to charge other devices in reverse wireless charging mode.
Delivered with an Android 10 version adapted to the One UI 2.5 interface, Galaxy Z Fold2 will be available in brown and black. Unfortunately, Samsung seems to keep prices close to $ 2,000, with the expected reduction for the Galaxy Fold successor remaining for a future generation.