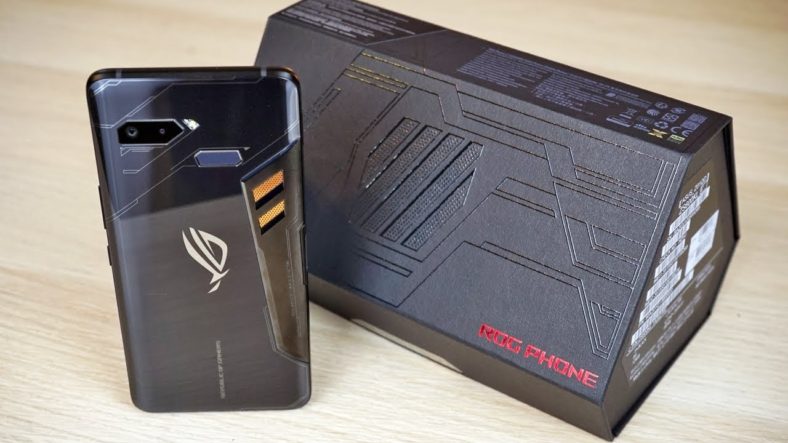 Qualcomm, the chip giant from San Diego, announced yesterday a binned variant of the Snapdragon 855. Snapdragon 855 Plus, the chip published by its manufacturer, has a better Adreno 640 GPU and higher clocked Kryo 485 Gold core. Furthermore, the first phone that will equip Snapdragon 855 Plus is the Asus ROG Phone 2. We have two live pictures of the phone from Asus coming from China, and it can clearly be seen that it is better than its predecessor.
How does the Asus ROG Phone 2 look like?
As we could see from the leaked images, when it comes to the design, the thinner bezels of the Asus ROG Phone 2 do not really differentiate it from its predecessor because of its display of 120Hz and similar placement of the front camera.
If these pictures show the real Asus phone that will be released this year, it means the company has not really focused on changes. The latest ROG phone has rounded corners, modest chin, and bezel heights and a camera sensor located close to the top speaker's right.
Why were these pictures leaked?
If you do not take a proper look at the images from today's leak, you would think it is the same phone because of the similar aesthetics they both have. The fact that these pictures focus on the almost unchanged design of the Asus ROG Phone 2 makes us wonder why they were released in the first place.
Well, the Weibo user behind them wanted to show us that the refresh rate of the 90Hz display that the ROG Phone 1 had, has been improved in this phone. The Asus ROG Phone 2 will have a display of 120Hz, which is way better than its predecessor.