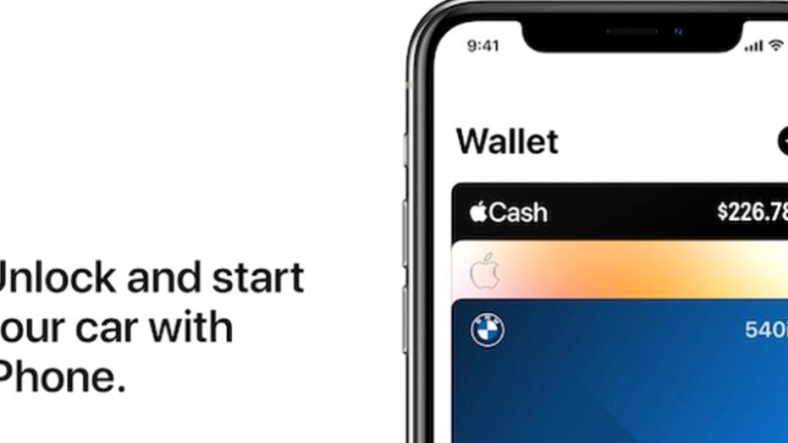 We would have expected the major updates for iOS 13 to end with the announcement of iOS 14, but Apple gives us one last surprise. Before moving on to the next mobile operating system, iPhone and iPad users receive iOS 13.6 and iPadOS 13.6 updates, which add new features and fix some known software issues. Probably the most important addition is Car Keys, which allows you to save a digital car key on your personal phone, which you can transfer to family members or friends via iMessage.
iOS 13.6 is the first software version to support Car Keys
The reason why Apple chooses to launch Car Keys functionality in iOS 13.6 is probably the fact that the new BMW 5 Series, the first model with support for this feature, is starting to be delivered to customers. Thus, they will probably want to be able to use all the options they pay for from the beginning. The wait until the Apple update in September was not exactly optimal.
However, this update provides some details on how this system works. You can lock, unlock, and start your car using your phone, delete remote keys directly from your iCloud account, if you've lost your phone, send them via iMessage to others, and set keys directly from your phone menu for various limits (speed, engine, etc.). Also, if your phone runs out of battery power, the NFC key remains active for five hours.
The Health app can now in iOS 13.6 record more about users such as symptoms of illness, or information recorded by Apple Watch such as EKG and menstrual cycle tracking. Otherwise, this update fixes issues with Wi-Fi Calling, eSIM and other interface bugs that users have reported in the last few weeks.
Here is the complete list of news from iOS 13.6
Digital car keys
Unlock, lock and start a compatible car using your iPhone
Safely remove your digital keys from a lost device via iCloud
Easily share digital keys using iMessage
Individual driver profiles allow the configuration of shared keys to allow full access or restricted driving of the car
The power reserve allows you to unlock and start the car for up to five hours after the iPhone's battery is exhausted
Health
A new category for symptoms in the Health application, including symptoms recorded in the Cycle Tracking and EKG applications
Ability to record new symptoms, such as fever, chills, sore throat or cough, and share them with third-party applications
In addition, this update fixes issues and includes other enhancements
Adds a new setup that lets you specify whether you want to automatically download updates to your device while it's connected to Wi-Fi
Fixes an issue where apps might no longer respond to commands when syncing data from iCloud Drive
Fixes an issue that might give the impression that data roaming is turned off on eSIM, even though it was still active
Fixes an issue where some phone calls made from Saskatchewan appeared to come from the United States
Fixes an issue that could interrupt the sound when making phone calls via Wi-Fi dialing
Fixes an issue that prevents some iPhone 6S and iPhone SE devices from registering for Wi-Fi calling
Resolves an issue that might cause the software keyboard to appear unexpectedly when connected to certain third-party hardware keyboards
Fixes an issue that could cause incorrect mapping of Japanese hardware keyboards as U.S. keyboards.
Fixes stability issues when accessing the control center when AssistiveTouch functionality was enabled
Provides a mechanism by which administrators can specify domains to be excluded from traffic by always-on VPN connections