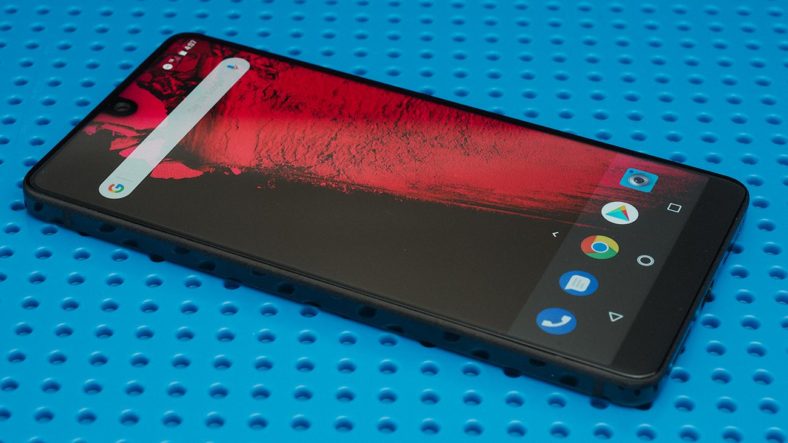 The Android Q Beta 5 is hitting phones from Essential today. The company shared this information via Twitter as well as noting that user that already enrolled can access the update, with others having to wait due to the upgrade program being down for maintenance.
Essential Products
This is a company that has designed a device called the Essential Phone. The company's most notable addition to its staff is definitely Android co-founder Andy Rubin.
The Essential Phone has an exciting design, with titanium and ceramic forming its body. It has a pretty and futuristic edge to edge display that is protected by Gorilla Glass 5.
The camera department has received some exciting features as well. With two rear-mounted cameras, one of which is optimized for black and white photography. Furthermore, a 360-degree camera can be mounted on the top of the phone. The phone became a trendsetter in the industry by being the first to feature a notch for the front-facing camera. Many smartphone manufacturers, including Apple, followed up on the feature.
In December 2018 it was announced that the Essential Phone would be no longer produced. No official reports on the company's next phone are available. But rumors are present that they are working on a new phone that operates mainly on voice commands.
Android Q Beta 5 is ready for Essential Phone
Android Q Beta 5 come to Essential phone with new features.
Gesture Navigation
This feature has been receiving lots and lots of attention on the internet as of late. Much work has been done on the gesture navigation controls. One of the primary goals for this implementation is to be a standardized feature on all Android devices that support the update. Furthermore, it is supposed to optimize specific app mechanics that would have otherwise been hindered by big edge screens.
Dark Theme
An official version of a dark mode from Android, this is not something new, but it has the advantage of widespread application. Especially with Force Dark, a quick and efficient tools app devs can use to implement the mode in their software. The Dark Theme is said to reduce battery usage, depending on the device.
Smarter notifications
The new version of Android, Android Q Beta 5, which is ready for Essential Phone, can give the user better-suggested information in notifications, based on individual experiences. The notifications can also come equipped with direct actions based on intent.