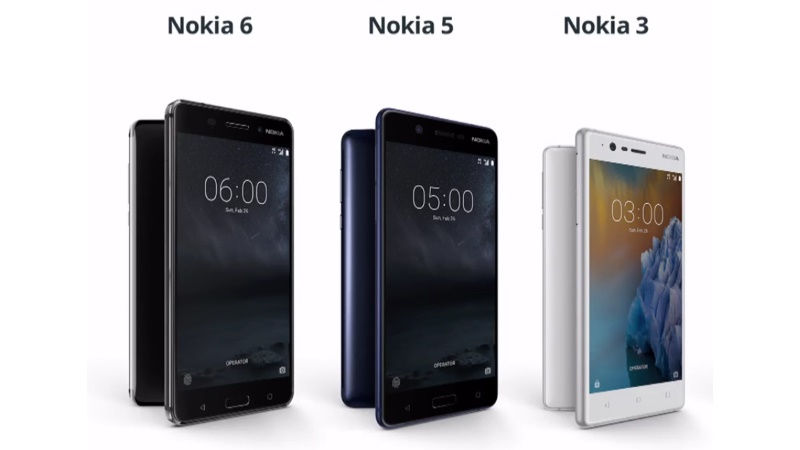 The focus of the technology news this week was the Nokia brand. The company is trying to sneak back to India. HMD Global is the company who is in charge of the Nokia brand, and as such they are planning to release three phones on the Indian market: Nokia 3, Nokia 5 and Nokia 6. All of them are Android phones, and the company officially confirmed that in June we will get the chance to get the Nokia 3. In fact, Gadgets 360 has confirmed that you can indeed find the Nokia 3 at the local retail stores.
Affordable or Not?
The Nokia 3 model seems to be the most affordable out of them all. It costs Rs. 9,499 in India, featuring a 5-inches HD Display and offering a configuration of 1.3 GHz quadcore processor, 2 GB RAM and 16 GB internal storage. Moreover, it runs on the Android 7.0 Nougat.
More Specs
Meanwhile, the Nokia 5 costs Rs. 12,899 and for the Nokia 6 you have to pay Rs. 14,899. Next month they will be available for pre-order and bookings. The Nokia 5 model offers a 5.2-inches display and it runs on a Snapdragon 430 system-on-chip (SoC). It also comes with 2 GB RAM and 16 GB internal storage, paired with a 13 MP back camera and an 8 MP one on the front.
At the same time, the Nokia 6 also uses a Snapdragon 430 SoC, but with 3 GB RAM. It also ups the storage to 32 GB and the camera to a 16 MP one. The camera on the front is also an 8 MP one. All in all, they seem to be some reliable products and there are lots of fans who are anxiously waiting for the official release of all the phones.