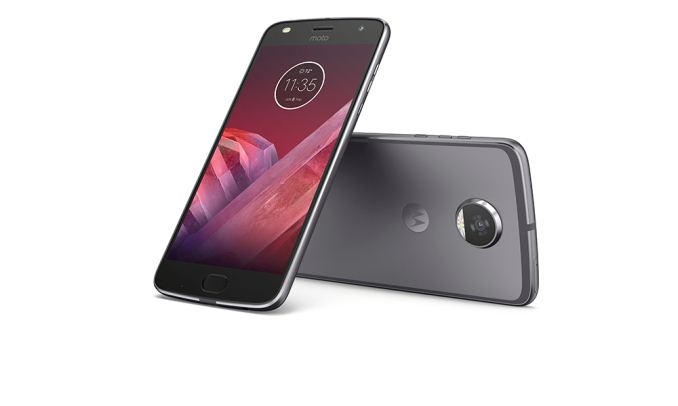 Motorola is renown for its main focus to offer users a stock Android experience which ensured following updates to their devices. Motorola smartphones normally tens to get a minimum of two serious Android OS additional updates, but it seems that the tech giant is now breaking this habit with its newest smartphone, the Moto Z4.
The company has confirmed that the Moto Z4 has only one Android update planned, as it will receive the Android Q, but it won't get the future Android R. For such a big brand like Motorola, this is quite odd as the giant has always focused on getting the latest Android to its users. The company also has some Android One smartphones still, which are prone to receive a new update via OTA.
The Moto Z4 has a price tag of $499 and features a 360-degree camera mod, which is a great thing for some users. A battery case or a speaker mod would be more useful for a lot of Motorola users, but even so, the Moto Z4 is a great smartphone.
Motorola's newest device comes with a 6.4-inch waterdrop notch display, which features a resolution of 1080 x 2340 pixels, and an OLED panel with an optical in-display fingerprint scanner. Moto Z4 also has Corning Gorilla Glass 3 protection, and it is splash and dust resistant.
The device sports Qualcomm's Snapdragon 675 processor, paired with a 4GB of RAM and 128GB of storage. It also has a single 48 MP f/1.7 aperture optical image stabilization (OIS) camera on the back. This is quite unusual as almost all the smartphones feature more than one camera on the back. However, Moto Z4's single camera is performing well. The device comes with a 25 MP front-facing camera as well.
In terms of ports, the Moto Z4 has a 3.5mm headphone jack, with a type C port. The device sports a 3,600mAh battery, with a 15W quick charge support.
Even though all these features aren't that exciting and new, the fact that the company has claimed it will only offer an Android Q update for the smartphone, it makes it less attractive. Other options such as Google Pixel 3A, OnePlus 7, Oppo Reno are way better in a lot of elements, with every one of them featuring particular strengths that makes them worth having. For instance, Google's Pixel 3A sports an exceptional camera, OnePlus 7 is powered by iconic Snapdragon 855, and the Oppo Reno comes with a great design and a periscope camera.
Overall, the Moto Z4 is a good device, but it has nothing ground-breaking, as it sports an average processor, has a single back camera, and other features which can get in all the other phones.